A UME military man manages to get a cat to breathe again after being exhausted by the La Palma volcano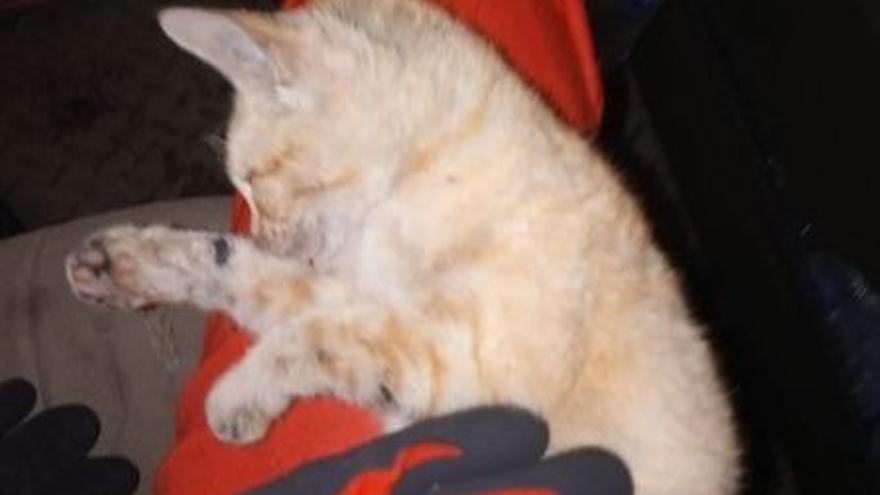 A cash of the Military Emergency Unit (UME) who is currently working on La Palma within the operation by the Cumbre Vieja volcano has managed to save the life of a cat that was not breathing by being "exhausted by the ashes of the volcano" and showing no signs of life.
The military man carried out resuscitation maneuvers to the feline, by means of the oxygen supply in a kind of mouth-to-mouth done through a plastic filter. Finally, he got the animal to breathe again.
The cat has been transferred to a veterinary center on the Isla Bonita to be treated and finish its recovery there.
The video with the action of the military spread on social networks it has gone viral.
Many wild animals have not been able to overcome the consequences of the eruption and others remain trapped alive while rescue arrives. This is the case of the six podencos that have not been rescued yet, while trying to collect them in a race against time through a special operation with cargo drones of marine logistics of the Galician company Aerocámaras, which has devised a catch-and-release net system in case of emergency for animals up to 20 kilograms in weight, approximately.
The Leales.org platform has announced that it will pay "all the debts" of the veterinarians of La Palma for the services rendered to the animals affected by the volcano because these professionals "save lives".