A TVE reporter speaks after his controversial direct on the 'Telediario': "Calm down, please"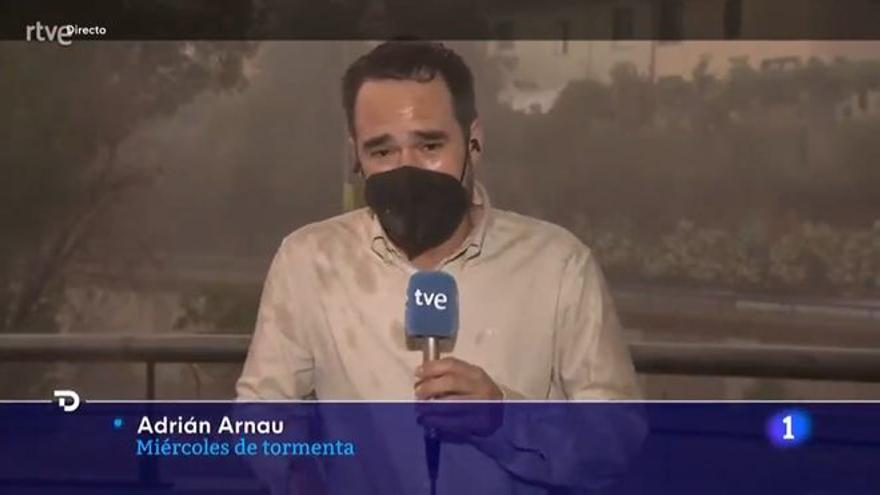 Although it is common for television reporters to cover all kinds of inclement weather live, it is about a practice that is increasingly criticized on social networks due to the unnecessary risks and dangers to which these professionals are subjected. This is precisely what happened last night, when the journalist Adrian Arnau went out to the street to report on the 'Newscast' of the waterspout that was falling in Madrid.
The communicator of TVE appeared on screen no umbrella and completely wet from the heavy storm that was happening at that very moment in the area. An image that was highly questioned and criticized by viewers on social networks. "Reporters are also people", "what need to have the kid there" or "I will never understand this type of connection" were some of the comments that could be read on Twitter during the broadcast of the newscast.
Faced with the commotion generated, Arnau himself has spoken to explain in the first person what had happened and to reduce the issue. "Calm down, please", the journalist begins saying in a tweet in which he assures that he was "indoors." "I was the one who rejected the umbrella because I thought I would not need it", acknowledges the communicator, aware that his decision was a "mistake" because the rain was more.
"Ten seconds from the live, things have gotten really bad and we have already shot"says the public television journalist in his message. A situation that is taken with a lot of humor. "But wow, it's only water!" He adds to reassure viewers. In addition, in his message he highlights the work of some colleagues who helped him dry after the connection: "They have taken care of me that well."