A triple transplant saves the life of a 10-year-old girl with a rare disease | Society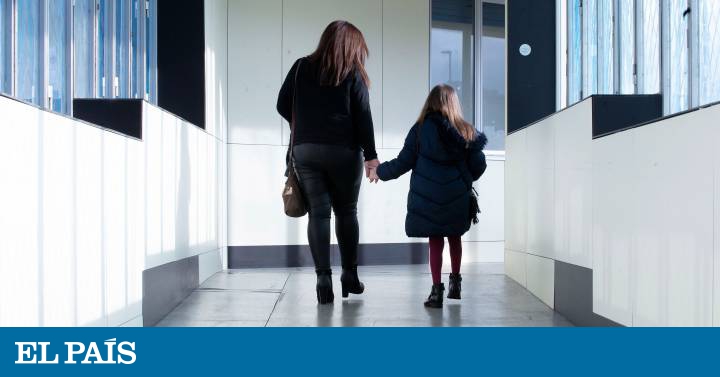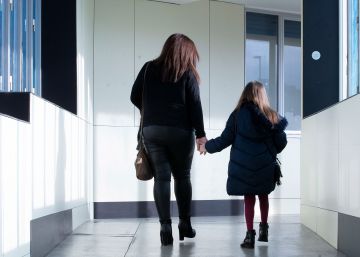 A 10-year-old girl with an ultra-rare genetic disease has managed to save her life thanks to a triple transplant, the first pediatric that is done in Spain of heart, liver and kidney. The mutation of the NEK8 gene causes a rapidly progressive ailment – there are even fetuses with this pathology that are born dead – that causes the tissues to sclero and the organs to stop functioning, as explained this Friday by Ramón Charco, the head of the Surgery Service Hepatobiliopancreatic and Transplants of Vall d'Hebron Hospital in Barcelona, who has performed the intervention.
In the case of Iria, the patient, the disease first manifested in the heart, when she was four months old, although doctors did not know the specific pathology she suffered. Íria entered the hospital with severe heart failure, connected to a respirator and with intravenous medication, and decided to have a transplant due to the seriousness of her situation. The organ arrived within a few weeks of entering the waiting list, an exceptional case since "there are cases of children waiting for the organ for seven months or a year," said Dr. Ferran Gran, medical coordinator of Pediatric Heart Transplants .
This first operation presented several complications: the transplanted heart did not pump and they could not disconnect it from the machine that kept it alive, until on the fifth day the organ began to function autonomously. The majority of patients with this genetic mutation die at a few months of age or do not exceed the fetal period, so Íria is the longest-lived patient in the world with this pathology and the first to receive a triple heart, liver and kidney transplant .
It was not until the patient began to have liver and kidney problems, in 2017, that doctors detected this genetic mutation, thanks to the current techniques of massive gene sequencing. Then, the patient began receiving dialysis, a treatment "that is not curative" and that is designed as a pre-transplant phase, as explained by Dr. Mercedes López, which is part of the hospital's pediatric nephrology service. "When these organs fail, only the transplant fits," Charco explained in a press conference, adding that for now the only known treatment of this disease is symptomatic. Before, double liver and kidney transplants had been performed in pediatric patients, but never before in a patient already transplanted from the heart.
The double liver and kidney transplant was performed simultaneously, in an operation that lasted 12 hours and presented complications in the first 24 hours. The transplanted organs are disease free and the projections for the patient are the same as for any other transplant. "We do not make psychological invalids with transplants," said the general director of Vall d'Hebron, Antonio Román, who said it is important that Íria has "the expectations of a normal child."
Now, Íria is living a normal life, with a "permanent smile", as Judith, her mother, has added that they have tried to give her daughter "as normal as possible" over the years. "We do not want to be treated as if she were a sick woman because she is not," said her mother. Roman has added that transplants have been possible because the State has "the best health system in the world" and it has been carried out in the hospital that probably "more transplant programs have in the country."