A tourist from the US returns a piece of marble to Rome that she took in 2017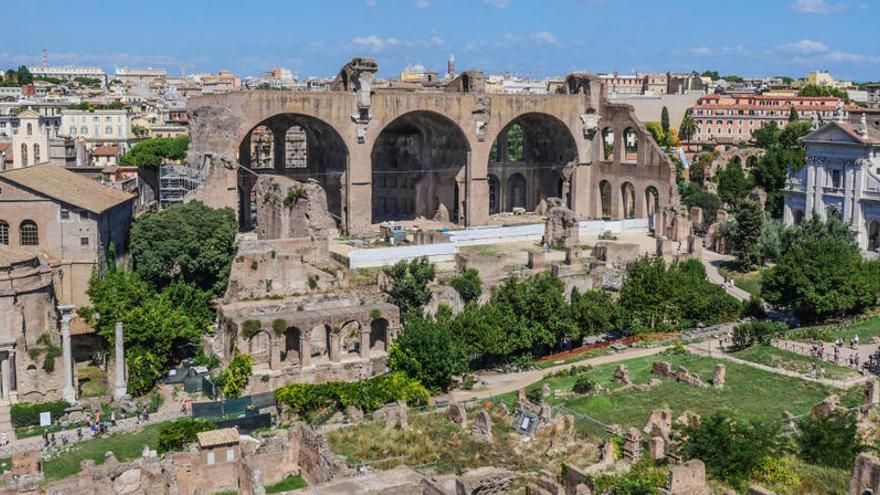 An american tourist has returned to Rome a piece of marble that was taken three years ago from a site in the city and in a letter he has confessed repentant of his action and has asked forgiveness for being "an idiot".
"To whom it may concern. I would like to return this stone to its place - some point in the Roman ruins - and I would appreciate your help," reads the letter sent to the National Roman Museum, according to sources from that institution confirmed to EFE.
The management of that museum received a box from Atlanta, United States, which contained inside a piece of marble in which the dedication "To Sam (heart) Jess. Rome, 2017" had been written.
Also on the package was a handwritten letter in which a young woman confessed her regret for having taken the stone sometime in 2017.
"Please forgive me for being an American idiot and to have taken something that was not mine. I feel terribly sorry not only for taking this piece, but also foror have written on it", the supposed tourist lamented.
And Jess continued: "That it was extremely wrong on my part and I realize now in my adulthood how inconsiderate and disrespectful I was. "
The woman claimed that he had spent many hours washing the stone to remove the ink from the marker with which he had written the message but had not succeeded.
Therefore, he ended his letter with a "Please forgive me!".
It is unknown where the stone was taken from, presumably some point in the Roman Forums.
The director of the National Roman Museum, Stéphane Verger, has valued this fact especially when imagining that Jess is just a young tourist who took the piece of rock to give it to her boyfriend.
"It has surprised me because she is a girl and she has realized that she has made a mistake. It is a spontaneous gesture but the result of conscious reflection," he told the Roman newspaper 'Il Messaggero'.
The case, according to Verger, is reminiscent of Nicole's, uA Canadian tourist who has returned a series of remains stolen in 2005 from the ruins of Pompeii claiming in another letter that since then he suffered bad luck.
The National Roman Museum, which preserves the thousand-year-old heritage of the Italian capital, warned on its social networks that taking a rest "not only means that its historical value is not understood (...) but also deprives it of the information" that can offer of Antiquity.
"Museums and archaeological sites belong to all of us: whoever removes a part, no matter how small, is committing a crime," the museum warned.