A "three-year pilgrimage" to detect "pelvic floor pain"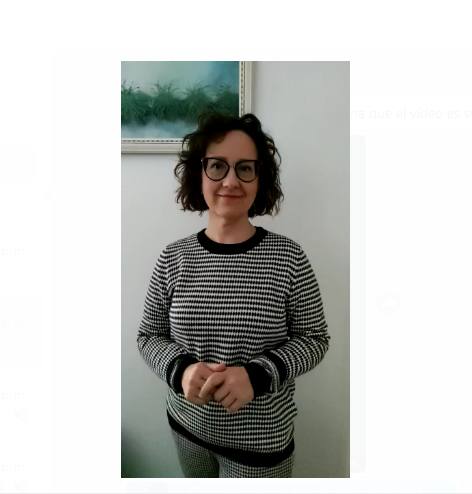 health
The patient Pepi Masero narrates this Friday at the open day of the congress of the National Society of Gynecology and Obstetrics in the Alfredo Kraus her experience
Pepi Masero is a pelvic floor patient. 15 years ago she was leaving a guard, then she was a Justice official in Huelva, when she suffered a fall and hit her coccyx very hard. She went to her doctor, they checked her out and they discharged her.
Six months later he began to feel "very great pain" and with it he began a three-year "pilgrimage" for different medical consultationsfrom gynecology to urology through internal medicine and dozens of tests, "but they didn't see anything," he says.
During that time Pepi Masero was still in pain, adding sick leave and anxiety appeared and then depression.
"No one tells you what you have" and even what you say is questioned, he explains.
"The accident caused me a bruise up to my neck, but I didn't have a broken spoke," Masero abounds. However, the pain that he began to feel afterward was not relieved by anything.
"I burned the electric blankets, I lived plugged into them," she says.. «And there comes a time when they tell you that you have nothing, that they find nothing for you and you despair. We patients need a little more attention », she claims.
"In a cloud" after being diagnosed

One day her gynecologist told her that he had gone to a congress and had met Dr. Pedro Blasco, a pelvic floor specialist.. "These experts are our angels. It is fortunate that they have come our way », he says.
Thanks to this new consultation, Pepi Masero discovered that the ends of the pudendal nerve had been injured
. "Once we find the specialist, patients are in a cloud. After three years traveling from doctor to doctor, someone on your path appears and lights. This is a complex pathology in which there are many aspects that affect and that must be controlled. Nerve damage does not show up on an x-ray. It is an injury that skiers usually have from falling so much. The problem is finding the specialist who can treat you and listen to you."
open day

This experience is what Pepi Masero will narrate this Friday at the
National Pelvic Floor Congress organized by the Spanish Society of Gynecology and Obstetrics in it
Canary Islands Conference Center - Alfredo Kraus Auditoriumwhich opened yesterday.
The appointment, which interested citizens can attend, is this afternoon at 3:30 p.m.
«Dr. Blasco will be with me, I will invite him to a patient medical dialogue because he has a different look. Chronic pelvic pain patients are long-term patients. We are treated by a multidisciplinary team.
Pelvic pain unites urologists and gynecologists. But they must also be experts in nursing, rehabilitation or psychology", Add.
It conditions everything: from underwear, to sex or diet

Chronic pelvic pain "conditions your life", recognizes Pepi Masero, that's why you have to know what suits you and what doesn't. «You cannot wear tight clothes, you must learn a series of healthy habits like that, not wear tight clothes. Do not wear jeans because of the seams, but cotton clothing to avoid urine infections because a urine infection triggers the pain. You have to have a proper diet to avoid constipation. You also have to "exercise because having a suitable weight will also relieve pain, and you need psychological support to face the changes in your life. Also the sex life is affected. And I always take cushions with me when I go out, it is the first thing that goes into the suitcase»