A thesis creates a system to detect the risk of dependence on anxiolytics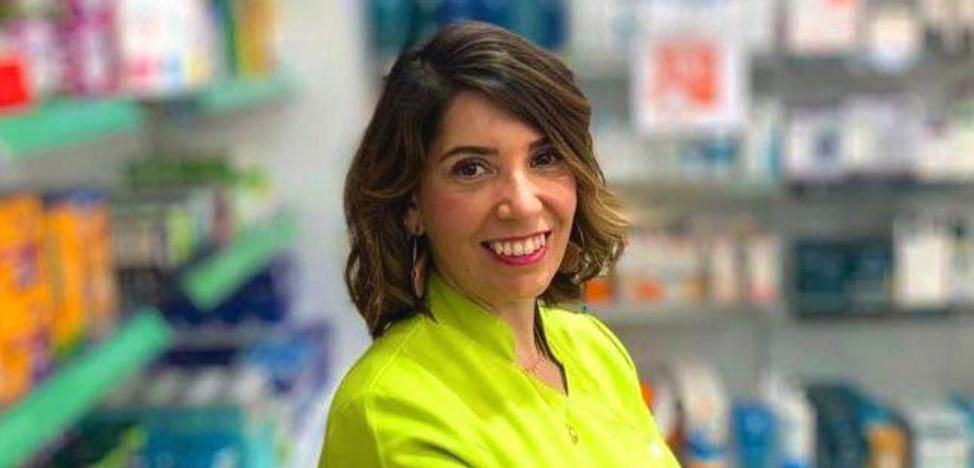 health
Daida Alberto's research has won the second Francisco Martínez Romero award from the Spanish Society of Clinical, Family and Community Pharmacy
The D
PhD in Pharmacy from the University of La Laguna (ULL) Daida Alberto has created a protocol that includes an algorithm, a decision tree, "so that it can be
define a quick way if the patient has a risk of dependence on benzodiazepines. Based on that, I propose a pharmaceutical intervention », he explains.
With this thesis, which focuses on the problem of excessive use of these drugs, better known as anxiolytics and which
used primarily for anxiety and insomniahas won the second Francisco Martínez Romero award from the Spanish Society of Clinical, Family and Community Pharmacy.
The intention, explains Daida Alberto, is
optimize the results of therapies. "You have to give the patient health education. That the patient understands that these drugs have side effects». In fact, he abounds, in the study that includes his thesis, the patients had been using benzodiazepines for an average of six and a half years when the "maximum consumption should not go beyond twelve weeks or, which is the same, three months" .
They are addictive drugs

The problem with overmedication with these types of drugs is that they are addictive. "Fortunately, in the pharmacy we have a lot of loyalty with patients and trust. And with mini-clinical interviews, with certain questions, you begin to realize that someone may have dependency, because of the time they have been taking them, or because at first it worked for them and no longer because there is tolerance.
Benzodiazepines mean that more and more doses are needed. As health agents we have the ability to detect and talk to the patient and propose alternatives », he comments.
"Depending on the patient's pathology and symptoms, we have a wide pharmacological arsenal that does not require a prescription, including medicinal plants and phytotherapy.
The management of insomnia and anxiety is part of our daily life and we can include non-pharmacological measures such as relaxation techniques or sleep habits," he adds.
The problem is that a good part of the people who take these medications go to the doctor precisely asking for "the pill". On why Daida Alberto excuses positioning himself. "That is already an anthropological issue," she says, but
"We are facing a key health problem. Spain is already the first country that consumes the most benzodiazepinesahead of the United States, and according to data from the Spanish Medicines Agency, where you can see the trend of recent years, it continues to rise ».
Removing it is not easy either. The patient may feel the withdrawal syndrome. «The best thing is the joint action of health teams to effectively achieve the withdrawal of the drug.
A sudden withdrawal causes withdrawal syndrome that will cause more anxiety and more insomnia, palpitations, nausea...». In addition, they are a drug that is taken at any age and "there is a worrying increase in young people and adolescents" taking benzodiazepines, he adds.
Risk groups: women, over 65 years and dependent people

People who take benzodiazepines increase the risk of cognitive impairment, memory problems and even accidents due to excessive sedation. In fact, in older people, 17% of falls and hip breaks seem to be related to this. "It is necessary to establish the correlation, but it is an alarm signal", explains the doctor in Pharmacy Daida Alberto.
The specialist draws attention to the higher percentage of women medicated with benzodiazepines than men. "In my thesis study, 66% were women and this may have a multifactorial cause. We are not going to go against medical prescription, but benzodiazepines must be taken in a safe and effective way and reduce the time of consumption to reasonable times. Now the Canarian Government is taking measures to limit it to three months, although sometimes it is difficult because we do not have so many clinical psychologists.
«In my thesis I collected data for six months from 127 patients with 46 variables. We measure quality of life, cognitive impairment... In the end, I detect three risk groups: women, dependent patients and those over 65 years of age».
Alberto also recalls that with the pandemic the consumption of benzodiazepines increased and he regrets how complex it is after the patient asks to stop taking anxiolytics. In the group with which he worked on his thesis, he achieved it with 2%, "everyone was scared to leave them," he says.