A Telemadrid journalist confronts a young denier: "I was hospitalized for covid"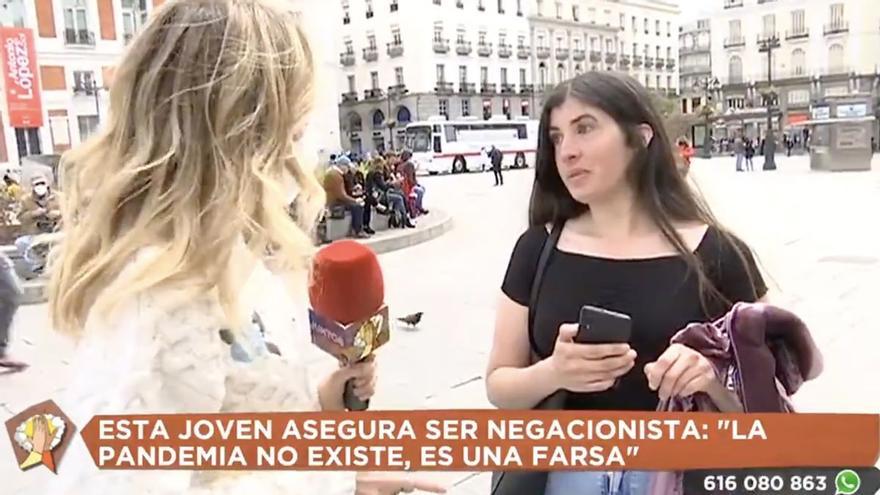 A journalist from Telemadrid was forced to stop the feet of a young denier who supported Miguel Bosé's speech. In full report, Aránzazu Santos came across a girl without a mask who gave a controversial statements about the virus and the pandemic, which made the reporter forced to explain your personal experience having contracted covid.
After the broadcast of the interview of Jordi Évole to Bosé, the program 'Together' wanted to know the opinion of the citizens about the singer's statements. One of the people who wanted to show her opinion was a girl who sent denial messages: "This is a sham. There are many inconsistencies."
Upon hearing these comments, the journalist tried to make him reflect: "What would you say to a person who has lost a relative due to covid?" However, the citizen was convinced of her argument: "Well, they could have deceived him, because they have not done autopsies or anything.
Faced with these controversial words, Santos was forced to stop him: "I have passed the virus. I was three days in the hospital when I was 29 years old. I can assure you that the coronavirus exists"This did not make the young woman see reason, who while looking at her mobile replied:" They could tell you that you have coronavirus, but they have to specify which one. If not, it is not worth it, "he replied.