A symphonic anthem for the Sports Union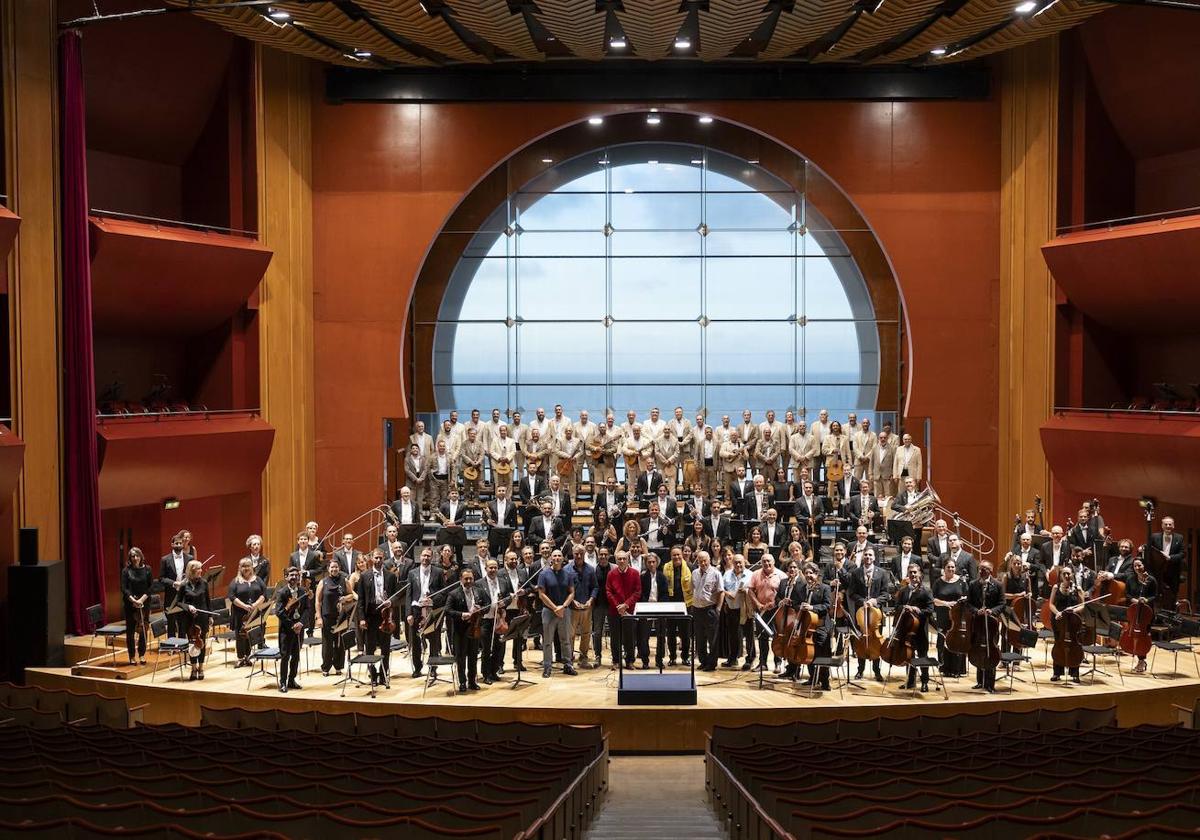 The symphony hall of the Alfredo Kraus Auditorium was the scene last week of the audiovisual recording of the Las Palmas Sports Union Anthem, starring the Gran Canaria Philharmonic Orchestra under the baton of its artistic director and principal, Maestro Karel Mark Chichon, and the legendary folk group Los Gofiones.
With this recording, the first to be carried out in symphonic format of the popular anthemthe Gran Canaria Philharmonic Orchestra wanted to join the entire Island in celebrating the event that constituted the recent promotion to the First Division of the Sports Union, the greatest sports symbol of Gran Canaria.
For this project the Gran Canaria Philharmonic Orchestra wanted to have the collaboration of the legendary Gran Canaria folkloric group Los Gofionesone of the greatest expressions of popular and traditional Canarian music.
The recording in the Alfredo Kraus Auditorium reached one of the most emotional moments with the visit, thanks to the management of the Sports Union, of legendary figures of Gran Canaria football: Germán Dévora, Paco Castellano, Manolo López, Paquito Ortiz, Juani Castillo, Félix Marrero and Víctor Afonso, a stellar team of players who relived times of glory with the musical background of this vibrant symphonic arrangement executed with verve and enthusiasm by the OFGC and the Gofiones under the command of Chichon. All of them were accompanied by Rafael Méndez, advisor and vice president of the Unión Deportiva Las Palmas Foundation.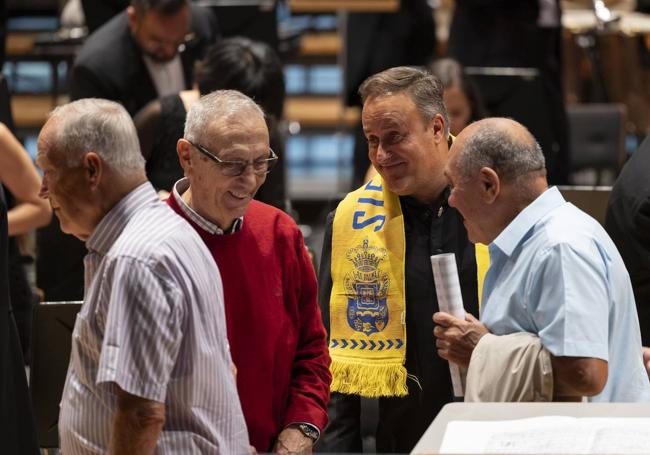 This OFGC interpretation of the UD Las Palmas Anthem, as Chichon has expressed, aspires to occupy a very special place in the hearts of the Gran Canaria fans, accompanying them in the great sporting adventure of the yellow team in the First Division.
To bring the project to fruition, the OFGC Foundation, dependent on the Cabildo of Gran Canaria, expressly commissioned a symphonic-choral arrangement from Manuel Bonino, a renowned Gran Canaria composer, performer and arranger who has managed to breathe new life into the piece while remaining faithful. to the spirit of its creators.
The Official Anthem of the UD Las Palmas was composed at the beginning of the 50s of the last century by Maestro Peón Real, with lyrics by Gonzalo Monasterio.