A summer full of surprises with Boing magazine for July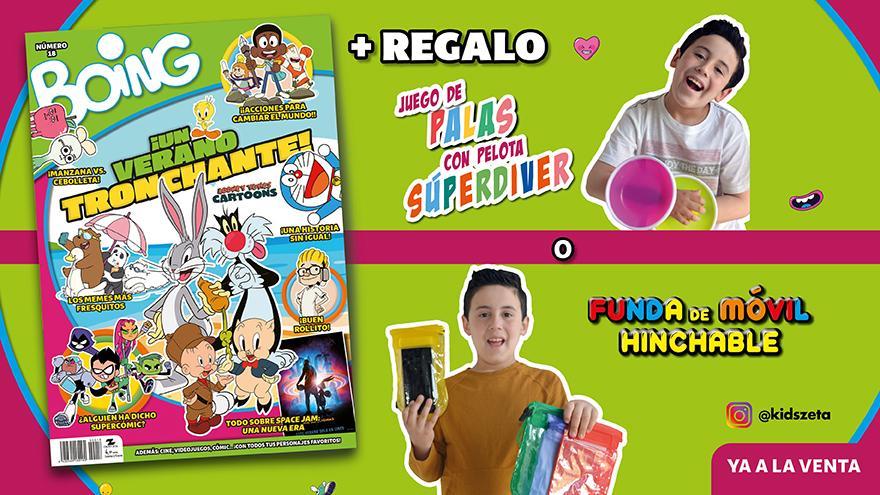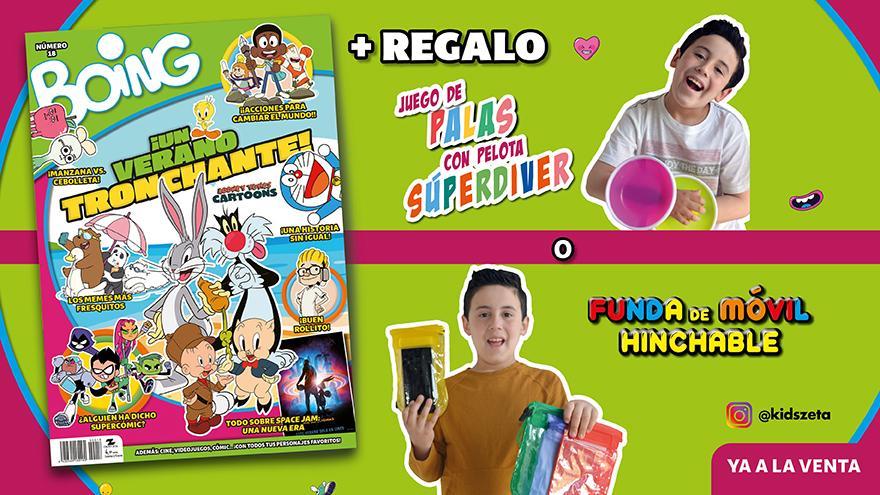 The new Boing magazine for July is loaded with surprises. A fantastic set of paddles so that young readers can test their skills at launch, or a fun inflatable mobile cover to always have it at hand, protected and without losing it. And also, two super posters with the favorite characters of the television channel.
There will be no truce this summer for the little ones with this new magazine that includes Toony, Meme Hunt, the first Toony Tube video game! Plus, a new Teen Titans Go! Comic, Polar's coolest memes, fun activities with the funky Looney Tunes, create your own adventure with Doraemon, the most incredible animals on the planet with The Fungies, and a whole lot more! !!
In addition, they will be able to discover new, more exciting games from the Boing app. Without a doubt, they will have the most fun summer with the new Boing magazine issue !! And don't forget the Boing Extra Hobbies, also available at kiosks.