"A stupid boss can be worse for the heart than cholesterol" | Society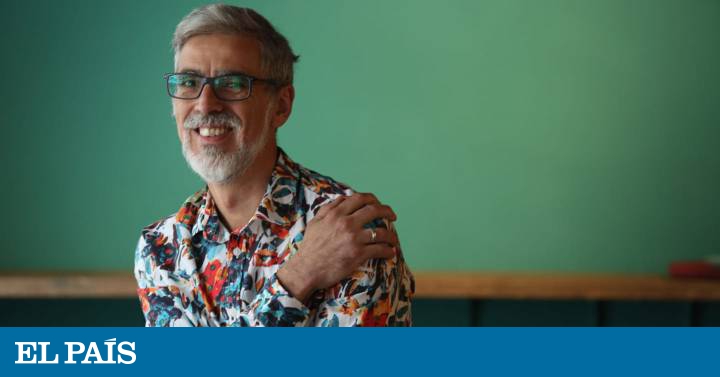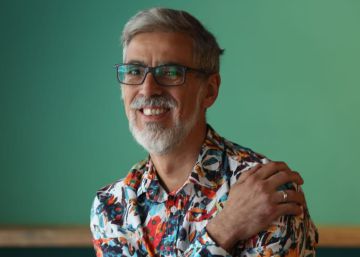 A hell. A torture. A nightmare. War. All these nouns Enrique Gavilán uses to describe what each day of consultation was like; each day as a family doctor in two villages in Extremadura, where patients followed each other. And other. Up to 60 in one day had to attend. Without time to look them in the eye, to understand them, to pay them the attention they required.
Gavilán's lack of love (Benalmádena, 1972) with primary care is narrated in the book When you can no longer (Anaconda Editions) over 236 pages. With a month on the street and a second impression in progress, the text is an intimate confession of a personal situation, but also the reflection of the conditions in which family doctors work: "To refer to patients it is not uncommon to call them the enemies. When they get tired of waiting and return home without being attended, we turn to the expression enemy fleeing, silver bridge".
Gavilán ended up burned by his work, suffering from what the World Health Organization calls the syndrome of burnout, that According to some studies, it affects, to a severe degree, up to one third of primary care staff. "If your doctor behaves like a cynic, you are likely to suffer," warns the author.
It is a story with a happy ending: he fell in love with primary care again, he returned to a rural office where he is happy today. Of course, managing his agenda, seeing between 15 and 20 patients a day and with a tune with the patients and their colleagues that had little to do with the place that led him to leave everything, family included, to go to work at a ambulance.
Question. In his book he asks: "Why have I come to hate being a family doctor?"
Reply. I had come to love family medicine so much and I was so disappointed that I ended up hating it. It is a feeling of spite, of disappointment, of disappointment, which I have already overcome. I had an idealized concept and when I was immersed in everyday life I felt trapped.
P. It exposes a structural problem of how primary care is posed, without enough time to care for patients. How do you think it should be?
R. Family medicine as I know it continues to exist in rural areas, which is where it retains its essence, where enough time can be dedicated to the patient, there is closeness, you can work towards the community, a continuous attention to what over time … In an urban environment it is more complicated. Demand is higher, healthcare pressure, too.
P. Talk about a hospitalcentrist system. What is that?
R. When healthcare is focused on the solution that can be offered from a hospital; When we talk about the flu epidemic and hospital collapse, we do not realize that the health centers are without supply every day …
P. It also ensures that there is a halo of superiority of hospital doctors with respect to primary care.
R. The other day to a resident, in a hospital rotation, a nurse asked him what specialty he was. He replied that family medicine and asked him if that was a specialty. It exists since 1978. The funny thing is that 41 years later we continue with those questions. The direct treatment with the companions of the hospital is very good; They appreciate the work we do because they know it's important. But we are loaded with many tasks that are not ours; They consider that they are second-row and fall on us. Above all, administrative tasks: leave, recipes, flyers, etc.
P. What margin is there to automate bureaucratic processes so that the doctor really dedicates himself to primary medicine?
R. Often, papers that we should not do, such as supporting documents or papers of a thousand circumstances, such as being able to access an exercise program, to a disabled parking space are computerized; Sometimes we have to certify that a person has not been able to seal the strike. Or that a child cannot go to school because of a cold.
P. Talk about war, ordeal, nightmare in your day to day. Can being a primary care doctor cause this?
My attendance record in one day was 60; I have colleagues who have seen 80 or 90. Others who see daily 40, 50 or 60
R. The proof is that when I left that job all my problems disappeared. It coincided a stage in which I was worn. The circumstances were no worse than those of many colleagues. My attendance record in one day was 60; I have colleagues who have seen 80 or 90. Others who see daily 40, 50 or 60. I am not the one who has worked in worse conditions in Spain, much less. I have been able to leave that ordeal, I am happy with my work, but many people are still there.
P. It tells how this hurts the patient, who receives a worse treatment.
R. Yes, and that made me feel even worse. This is such a daily stress that you stop being yourself. You start behaving in a way that you don't recognize yourself. I'm not like that, I'm not pissed off all day. You end up so bewitched that you pay with the patient. And he is not to blame.
P. Are worse diagnoses also made?
R. Yes, there is a lot of literature about it. A doctor who is not well emotionally and who has that disenchantment for his day to day tends not to concentrate in the same way, to make mistakes when diagnosing, not to listen to the patient …
P. In the book he distributes guilt. He speaks of patients who do not make good use of health, in his words, "a plague of healthy people concerned."
R. People do not go to the doctor because they do, but because they have a concern or problem. The question is that they do what they have been taught. If you look at the bulk of health information today … you are bombarded with information. Today, for example, is International Pain Day (the interview was held on October 17) and almost all the news has to do with drugs to relieve it. Pain is something human, it always has been, but in the last 15 or 20 years the prevalence of chronic pain has skyrocketed. However, the diseases that can cause it have not increased. What's going on? There is more intolerance to pain. Does that result in a better quality of life? On the contrary, patients with pain live worse and there are more and more drugs to treat them. We have taught people to demand a medical solution, such as the unity of pain. There was talk that there are far fewer units than it should. I would like your results to be published too, how many people stop trying after a certain time, how many discharges they give to solve the problem. What they do is chronify it.
P. Are we too medicalized?
R. There are problems that were not previously treated in medical consultations and right now they have become a medical problem, such as menopause, which is a natural process that has been medicalized. Yesterday a worried woman came to my office because she was going out of her period, when she was really at the age at which this usually occurs. He had been demanding a series of controls. She believed that she needed densitometry, mammography, cytology … what we have taught her. Some of them may make sense, but not because of menopause. In the consultations there are people worried about their health, but without health problems.
There are problems that were not previously treated in medical consultations and right now they have become a medical problem, such as menopause, which is a natural process
P. It also states that too many analyzes are demanded. Shouldn't we control cholesterol, triglycerides, sugar levels?
R. There is no problem in having an analysis from time to time. The recommendation to measure cholesterol in a young and healthy adult is one every five years. Does it make sense to do it every year? No. The issue is the need for an analysis to tell us how we are in health. If routine tests work for something: neither improve survival, nor health … The logical thing is to use them when we have a problem or if there is a high risk of one. It is proven that not having a job is a coronary risk factor, the neighborhood where you live too … having a stupid boss that makes your life bitter can be worse for your heart than cholesterol. We have to ask ourselves why we pay so much attention to cholesterol and less to this kind of social issues.
P. He is the enemy of medicalization, but he had to resort to drugs to overcome his problem. How do you explain it?
R. It made me stir a lot. I wanted to get ahead, I put myself in the hands of my doctor and it was the one that proposed me to take this type of medicine. Even knowing that they do not have a very high effectiveness, I agreed. I do not regret. One of the things I have learned is to realize the many contradictions I can have and how to live with them. The antidepressants served me for a while, but at the same time I retained the ability to know what I was doing and to say: I have arrived here.
P. How long?
R. I was two years in psychotherapy, and three or four months with drug treatment. I was knocked down a myth: that these medications are useless. I don't know if it was the effect of the drug or placebo, but I noticed that things affected me less, I felt anesthetized. And when you feel a lot of pain, anesthesia is not bad. But it has to be useful for something: if you have a wound, it can be used to sew it. I needed it to be able to face my problem and it was what I did.
P. How do you fall in love with the profession again, what has changed?
R. That I am no longer in the same place, that I said so far, that I wrote the book, that helped me to take out all the burning that I had. Now I own my agenda, I can dedicate the time required by each patient, leave the computer and look at it face to face.
(tagsToTranslate) stupid boss (t) (t) can (t) be (t) worse (t) heart (t) cholesterol (t) enrique gavilán (t) publish (t) when (t) book (t) narrate (t) wear (t) doctor (t) primary care (t) primary (t)



Source link