A study supports the role of physical exercise to avoid the severity of Covid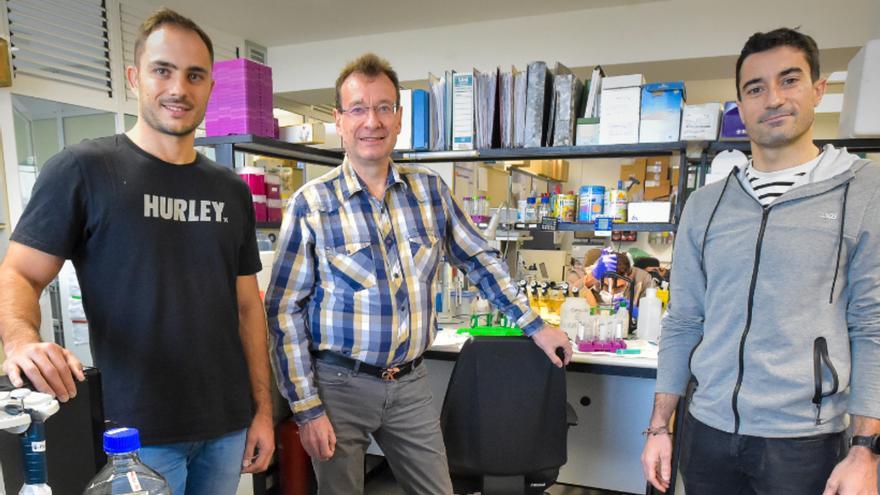 Science supports the role of physical exercise as an allied tool in the fight against Covid-19. It not only decreases obesity, which is a risk factor for infection, but increases the amount of ACE2 protein that acts in the human body as a brake on the development of severe disease by SARS-CoV-2. This is how the work picks it up Why weight loss is essential in the fight against covid-19, published on the scientific dissemination platform The Conversation, by researchers at University of Las Palmas de Gran Canaria Jose Antonio Lopez Calbet, professor of Exercise Physiology; Galician Angel, doctoral candidate in Biomedicine; Y Marcos Martin Rincon postdoctoral researcher at the Department of Physical Education and of Institute of Biomedical and Health Research (Iuibs).
The research group led by Professor López Calbet has extensive experience in the study of the ACE2 protein. They have shown, among other aspects, that it is increased in the muscle of women, in addition to its important role in maintaining health. "ACE2 is a natural regulator that all living beings have, which acts as a brake on a system called renin-angiotensin that becomes overactive with aging, obesity and chronic diseases. This system increases the amount of a peptide that circulates in the blood and is also expressed in the tissues, called angiotensin II. The increase in this peptide has been related to cancers, increased cardiovascular risk, high blood pressure...", explained Professor López Calbet.
Having higher levels of ACE2 lowers angiotensin II levels, which explains its beneficial effects because it reduces the risk, for example, of developing diseases such as high blood pressure, or kidney and heart complications in the case of diabetes. "In fact, the main treatment for high blood pressure consists of inhibiting this renin-angiotensin system (RAS), and it turns out that we have a natural inhibitor of the RAS system, which is this ACE2 protein, which we can stimulate simply by doing physical exercise" , stressed the researcher.
genetic "chance"
The experience acquired over the years in the study of ACE2 by the ULPGC Human Performance, Physical Exercise and Health research group led by José Antonio_López Calbet, has led them to understand the role of said protein with respect to Covid infection. -19. "Genetic chance has caused the Covid-19 virus to bind to ACE2 and that causes it to introduce this protein inside the cell and destroy it." This means that the levels of ACE2 when a person has Covid-19 tend to drop with the infection, and part of the pathology that causes the disease is related to a decrease in this ACE2 enzyme. "It is very likely that the people who are most susceptible to a drop in ACE2 are those who make the disease more severe, and those who are most vulnerable are those who naturally need to have more ACE2 to avoid the negative effects of overactivation. of the RAS system. We speak, for example, of obese people, with diabetes...».
In this sense, the ULPGC researchers point to physical activity as an effective tool to combat the severity of Covid-19. "In fact, there are now some researchers who are considering the possibility that people who have had Covid-19 develop antibodies against ACE2, which bind and block the beneficial effect of said protein, and that this could be related to the symptomatology of Persistent Covid suffered by some affected. This is just a hypothesis that is currently being worked on, but if it were the case, exercising could also be beneficial for these people with persistent Covid, because it could be a natural mechanism of trying to increase ACE2 levels. Medication given to inhibit the RAS in medicine, for example, drugs that block the receptors to which angiotensin2 binds, also cause an increase in ACE2. But this can be achieved by doing physical exercise.
Fat cells have also been found to have high levels of ACE2, which could explain the development of more severe forms of Covid-19 in obese people. "In our research group we have recently found an association between obesity and increased levels of ACE2 in skeletal muscle tissue. Increased ACE2 in skeletal muscle in people with obesity may be necessary to counteract an overactivated RAAS (renin-angiotensin-aldosterone system). Therefore, people with obesity are more sensitive to the damaging effects of ACE2 destruction caused by SARS-CoV-2 infection."
Weight loss, "even modest", can attenuate the damage caused by the virus in different organs
In this regard, the ULPGC researchers point out that both weight loss, "even modest", and physical exercise, can reverse this imbalance in the RAAS, which could help mitigate the damage caused by Covid-19 in different organs.
Therefore, physical exercise is an ally for health, in addition to avoiding the severity of the Covid-19 infection; because it allows to reduce the degree of obesity and visceral fat, provides antioxidant and anti-inflammatory effects and enhances the functioning of the immune system. It also improves cardiorespiratory fitness, glucose and lipid metabolism. In addition, it exerts beneficial effects on mental health - mood and cognitive functions, especially memory.
"Physical exercise should be seen as a preventive strategy against the effects of the two pandemics: obesity and Covid-19," they point out in the article published in The Conversation.
Exercise also improves the immune system and, outdoors, raises vitamin D levels
The researchers have also considered two other additional mechanisms by which exercise also helps fight Covid-19: on the one hand, it improves the functioning of the immune system; and on the other, people who exercise regularly, and especially outdoors, tend to have higher levels of vitamin D in their blood. "There is evidence that people who have higher blood levels of vitamin D develop less severe covid. The combination of all these factors is what makes it highly recommended for the population to exercise as a self-protection mechanism against Covid-19."
The study concludes that, although vaccination is the main tool in the fight against the pandemic, scientific evidence indicates lower mortality and severity of Covid-19 in those who exercise regularly and follow a healthy diet, mainly vegetarian. The next step in which its authors are working is to determine the molecular mechanisms by which exercise acts; and what type of exercise is more beneficial or what amount is the most recommended.