A study raises the fatalities of hate crimes to 32 in five years, 12 due to LGTBIphobia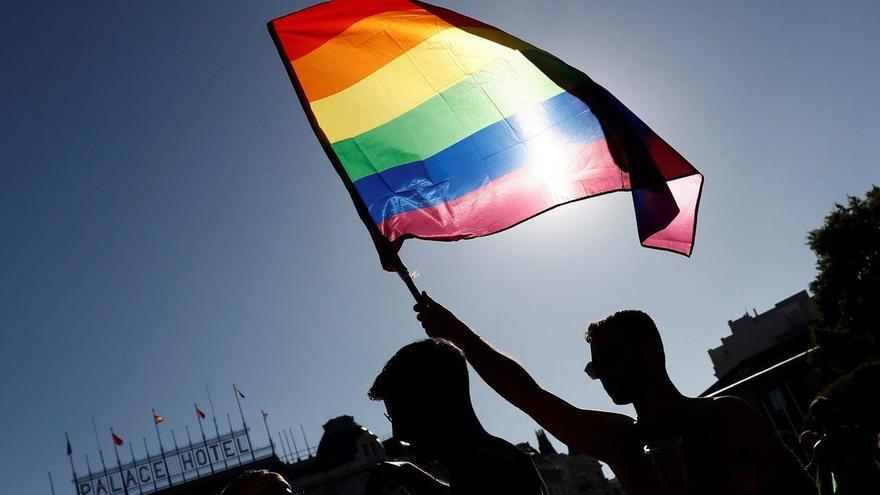 The hate crimes they do not stop growing and their motivations diversify in all Europe. This is confirmed a comprehensive report by the Office of the European Parliament for Citizens Maite Pagazaurtundúa that has been presented this Tuesday in Madrid. By collecting not only data from official sources, but also from civil society and its own research, in the case of Spain the study raises 32 fatalities due to hate crime in Spain between 2015 and 2020, when in official statistics this number is only five.
Of these, most were due to attacks against sexual orientation –LGTBfofia-, 6 for attacks racist, 4 were victims of aporaphobia (I hate the poor), 2 for political intolerance, one for anti gypsyism and 7 for multiple motivations, that is to say that several causes can be identified at the origin of the aggression that ended in death.
The report, according to Pagazaurtundúa, tries to shed light on a phenomenon in which there is "a lot of voluntarism and little science", and where the 'under-reporting' is perceived. In fact, he estimates that nine out of ten people who suffer hate attacks in Europe they do not denounce, which reveals a great gap between what is denounced and reality.
Gray zone between hate crimes and terrorism
"There is a gray area, unclear between hate crimes and terrorism," acknowledges the MEP, who adds that this report, for which several experts in different fields have been counted on, is the result of a year and a half of extraction of data and another year of analysis. Looking to the future, he affirms, there is a lot of work to be done, so all the data from this study will be displayed on a website that will be continued with analysis of new phenomena that concern such as the "hjuvenile ordas ".
Still off the radar of both official data and that collected by civil society are cases of aporophobia, gordofobia, dysphobia (to people with disabilities), aspectism, ageism (prejudices against people because of their age), cacophobia (hatred of ugliness) or discrimination in computer applications.
The study has been carried out on 32,226 hate incidents in six European countries, 12.28 percent of which occurred in Spain, and adds other 6,000 cases contributed from civil organizations. With them, a database of 80,000 impacts collected on our country and also on Germany, France Italy, Hungary and Poland.
Racism and xenophobia, more than half of the cases
The racism and xenophobia are the main motivations of the registered cases, almost 60 percent. However, the study reveals that religious intolerance and the I hate the victim's sex they are the ones that have grown the most during the years to which the study refers.
The book also removes victims from anonymity fatalities of hate crimes identifying 87 of them, and those of terrorism in these five years, which are 310, who are collected with names and surnames; and includes dozens of specific cases that are developed
The official data of the OSCE (Organization for Security and Cooperation in Europe) they aim in Spain 3,958 registered cases, and almost half (49.92 percent) respond to racism and xenophobia.
Spain leads attacks against people with disabilities
They are followed, by official data, those of assault due to sexual orientation (24.47 percent) and those committed against people with disability (13.59 percent). This is a higher figure than in other countries, although the study attributes it to the fact that the associative movement is very strong and this favors complaints.
As for the figures collected by civil society in Spain, they show 1,362 cases of hate crime: a 34.07 percent for political intolerance, 21.81 percent are homophobic crimes and another 19.82 percent by religion (12.07 percent) against Christian symbols.
The crimes of intolerance whose objective is representatives of the rule of law (security forces or judges) they make up another 4.85 percent. The global trend in Spain of hate incidents is on the rise and the motivation for prejudice, intolerance and more singular hatred is, according to the study presented, the 'Hispanophobia '.