A study detects the first fall in housing prices since 2014 and predicts a "cycle change" | Economy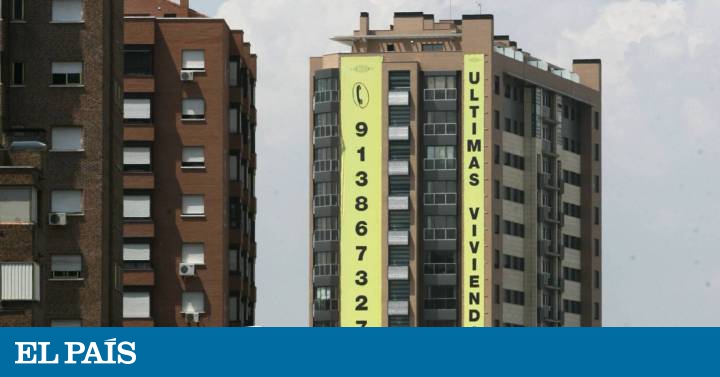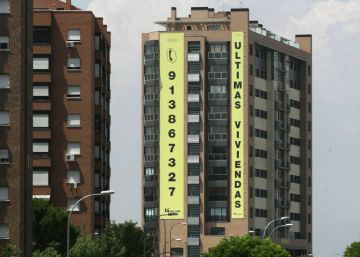 Tecnocasa real estate is clear: the real estate sector faces a new scenario that will result in widespread price falls soon. The firm presented on Tuesday in Madrid the thirtieth edition of its Report on the Housing Market with a significant novelty: the sales amounts in the second half of 2019 fell 2.1% compared to the same period of the previous year. "It means a change in the cycle of housing growth that we have experienced in the last five years and from there, each city is a world," said Lázaro Cubero, director of the Department of Analysis of the Tecnocasa Group.
In real estate they have reason to believe that price declines will last a while. Madrid and Barcelona, ​​the two largest markets, experienced an even greater decline than the national average: 3.85% and 3.26% respectively. The two metropolis, Cubero explained, "tend to lead the way to the rest, so cities with positive growth, surely in a few months they will begin to descend."
For José García Montalvo, Professor of Economics at Pompeu Fabra University and coordinator of the report, the conclusion is very similar. "We are in a clear cycle change. There had been an expansion in oil stain and when the center [de las ciudades] begins to contract, the metropolitan areas will also ", said the expert.
Overrated floors
Tecnocasa's study, which is based on the more than 11,000 sales operations in which the real estate company intervened last year, finds at the same time certain difficulties for sellers to adapt to the new reality. Specifically, over 4,095 houses for sale in the city of Madrid, agents find an overvaluation of 17% between the expectations of the owners and the professional valuation of their properties. Once the floor was placed on market prices, the average discount on the sale price was 5.3% last year, seven tenths higher than in 2018.
As for the rental, the report indicates a situation with certain similarities. There are no falls, but the cooling of Madrid and Barcelona is remarkable and in both cities prices rise below the national average of 4.59%. Thus, in the capital, rental prices have increased in a year from growing above 11% to 3.8%. In Barcelona, considered the most advanced indicator of the rental marketr, the slowdown was previous: if in 2017 the rents grew close to 20%, in 2018 they already made it to 4% and last year they moderated to 2.1%.