A Spanish woman aboard the simulator for future missions to the moon and Mars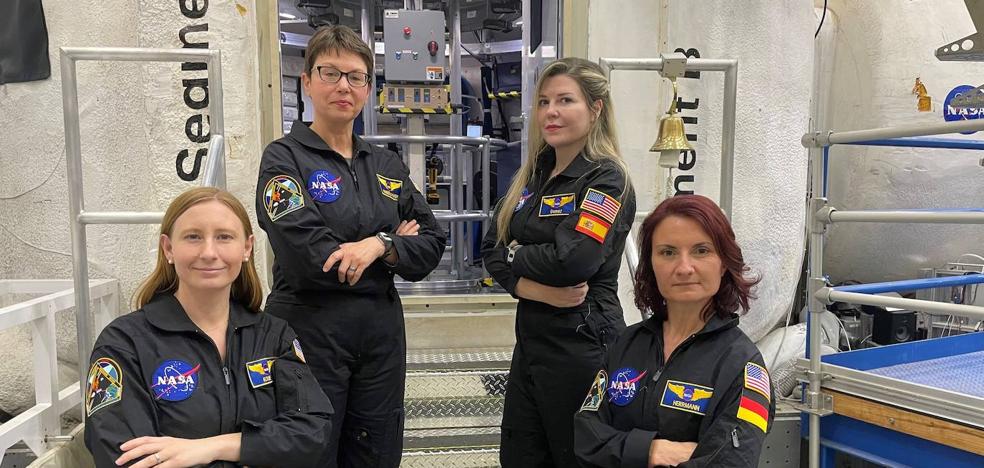 Science | Space
Vanesa Gómez González from Madrid is an experienced software engineer who has worked for NASA for almost eight years.
Four new NASA volunteers enter, this Friday, the Human Exploration Research Analog, or HERA, a simulator that will recreate a trip to the Martian moon Phobos during the next 45 days, but without leaving Earth. Among the crew members is a woman from Madrid, Vanesa Gómez González, a software engineer who has worked for the American space agency for almost eight years. She will get into the skin of an astronaut and will live in this laboratory, together with her colleagues Sandra Herrmann, from Germany; and the Americans Kimberly Knish and Katie Koube, until March 13.
Gómez graduated in computer science at the Polytechnic University of Madrid. He later completed a master's degree in space studies at the International Space University of France. During his career at NASA, he has worked at the Ames Research Center and the Jet Propulsion Laboratory on projects involving air traffic simulations, quantum computing, robotics, and bioinformatics. Likewise, he has participated in several space-themed studies, such as subjecting himself to 6G forces in a human centrifuge -a device that recreates the high G forces that pilots can experience when performing aircraft maneuvers-, at the National Center for Training and Aerospace Research in Southampton, Pennsylvania (USA).
The HERA simulator, located at NASA Johnson Space Center in Houston, USA, allows researchers to study, on Earth, how crew members adapt to isolation, confinement and remote conditions before send astronauts on missions into deep space. To do this, these four volunteers will carry out various scientific and maintenance tasks within the simulator. For example, analyzing rock samples and testing the capabilities of augmented reality, among other experiments.
incommunicado

In addition, they will face the challenge of losing contact with mission control on the ground as they get 'closer' to Phobos, with communication delays of up to ten minutes (five minutes each way). All of this information will help NASA develop strategies that allow crew members to be more autonomous, work better as a team, and communicate effectively to carry out mission tasks.
Using this data, the researchers aim to optimize equipment and work methods for Artemis missions to the Moon, as well as for future trips to Mars and beyond. This team is the fourth group of volunteers to participate in the current HERA research campaign. The most recent mission ended on July 11.