A solvent Betis beats an Osasuna without a bellows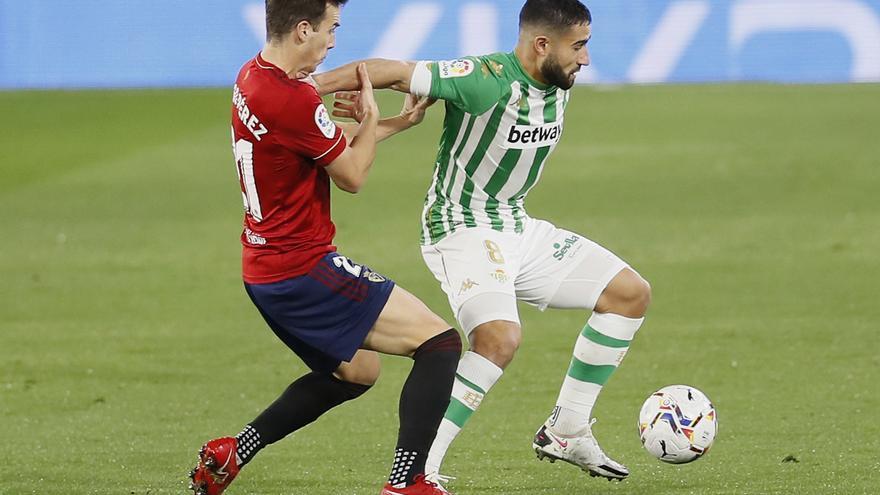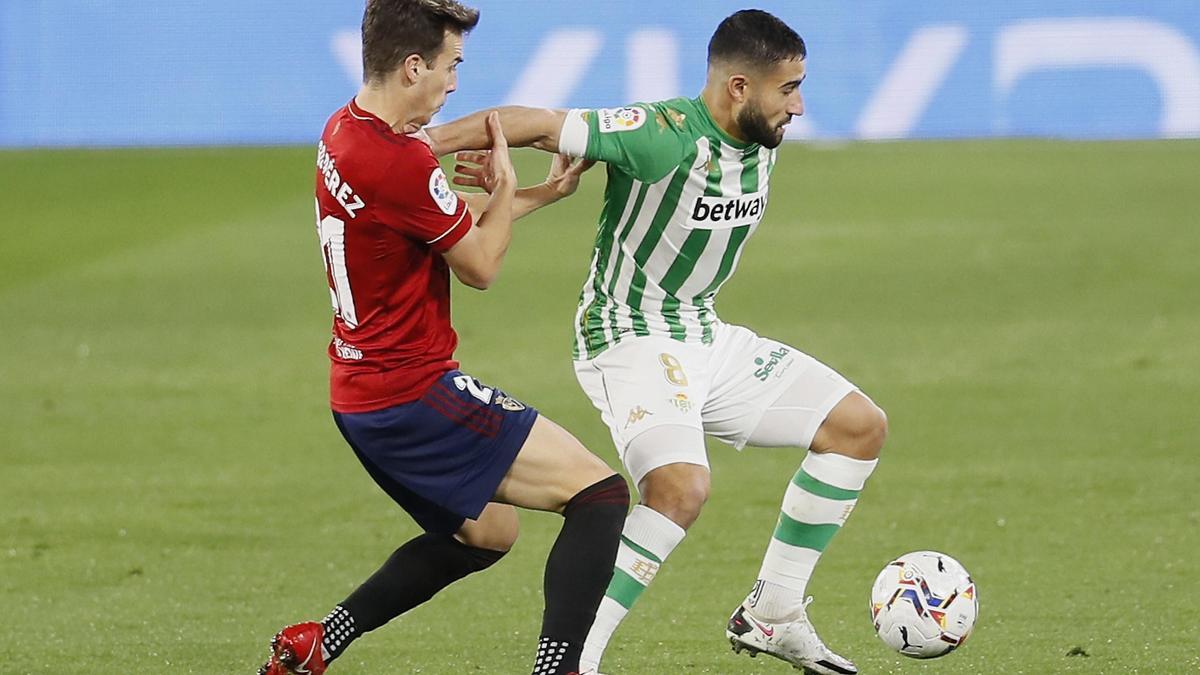 Real Betis took three gold points this Thursday in El Sadar (1-3) against an Osasuna without bellows that He did not show great arguments when it came to coming back from a match That got him uphill twice.
Osasuna He was thrown into the crash with the illusion of celebrating the first victory in his new stadium with his fans, courage that only lasted 10 minutes until the engine revs down. Both teams were somewhat hesitant to start attacking plays for much of the first half in fear of the consequent setbacks.
In the 21st minute, the green-and-white center-back Kike Beautiful signed the first of the match after a bad clearance from the red rear in a somewhat jumbled play, thus taking oil out of nowhere. The youth squad debuted in the highest category and he did it with a goal that he will never forget, a strong right hand to the right post.
Sergio Herrera saved those from Tajonar in two actions. Canales forced the Burgos goalkeeper to make a spectacular stretch after his powerful left foot. Minutes later, Betis came out at full speed to catch the Reds rear off guard. Borja Iglesias was left alone against Herrera, but the local goalkeeper won one on one thanks to a good hand.
It seemed that those of Pellegrini would be victorious in the first round, but a fabulous play by Osasuna prevented it. Roberto Torres and Kike García made a masterful wall in the front of the area so that the second of these was left alone in front of Bravo. The Cuenca striker defined the long stick with a great shot. The Sadar exploded.
Betis and Osasuna came out convinced of taking the victory after passing through the changing rooms. The Iglesias, Rubén García, Darko or Fekir stepped more assiduously on the opposite field in the hope of giving a new blow. Darko Brasanac controlled the ball inside the area with a great roulette, but the ball went long and he could not shoot at goal.
Pellegrini and Arrasate did not see it clearly and moved the benches to go for the game. Argentine Chimy Ávila came out strong and eager to show his fans the work and enthusiasm put into it during the months of his recovery.
Juanmi, one of the Betis changes, again advanced his team after a header at pleasure that it had to be validated by the VAR two minutes later.
Martínez Munuera added 6 minutes, Time that Betis took advantage of to give Osasuna the final thrust with Willian José's goal in the 93rd minute.
Finally, and despite all the Osasunism, the Navarrese team has not beaten Betis since 2014, a fact that Arrasate's men will try to change in the second round match.
Data sheet:
1 - Osasuna: Sergio Herrera; Nacho Vidal, Aridane, David García, Manu Sánchez: Torró (Barbero, d. 85); Roberto Torres (Rober Ibáñez, m. 85), Moncayola (Oier, m. 77), Darko, Rubén García (Ontiveros, m. 73); and Kike García (Chimy Ávila, m. 77).
3 - Betis: Bravo; Montoya, Kike Hermoso, Edgar, Álex Moreno; Guido, Guarded; Aitor Ruibal (Juanmi, d. 74), Fekir (Carvalho, d. 90), Canales (Joaquín, d. 87); and Borja Iglesias (Willian José, d. 74).
Goals: 0-1, M.21: Kike Hermoso. 1-1, M.39: Kike García. 1-2, M.80: Juanmi. 1-3, M.93: Willian José.
Referee: Martínez Munuera (Valencian Committee), assisted by Díaz Pérez Del Palomar and Martínez Munuera. The Valencian referee showed David García and Darko yellow from Osasuna.
Incidents: Match corresponding to the sixth day of LaLiga Santander played at the El Sadar stadium before 14,000 spectators.