A Silicon Valley with a bable accent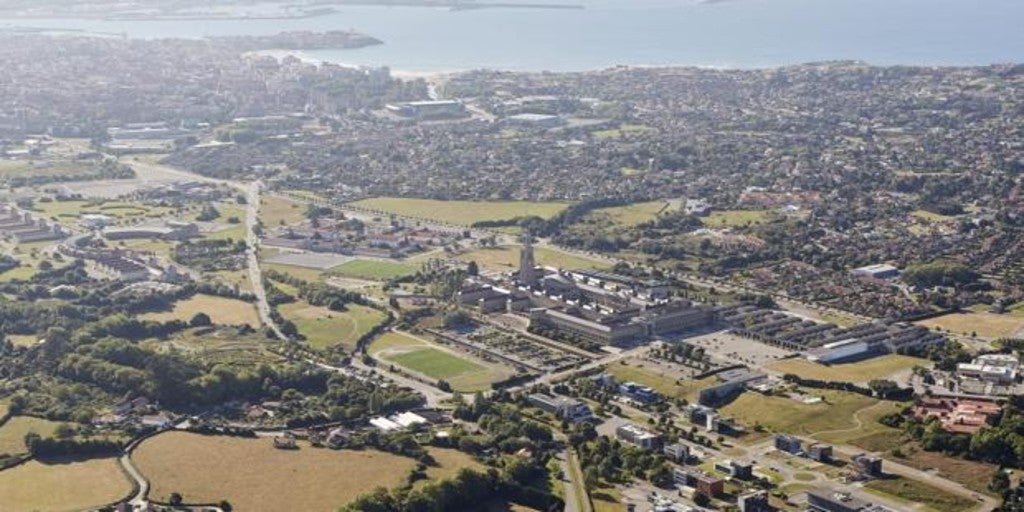 MADRID
Updated:
save

You don't have to be born in a modest Silicon Valley garage to succeed in innovation. Something that the companies located in the Asturian Mile of Knowledge of Gijón Margarita Salas, example of the success of a local innovation system that extends its initiatives to the national and international scope. To the east of the city of Gijón, in a privileged environment, surrounded by green meadows and next to the sea, a whole complex rises that includes business, technological, university and cultural areas where the transfer of knowledge is the menu of every day. Technology, science, art, culture, higher quality of life and lower costs, In addition to a clear commitment from the Gijón City Council, a pioneer in the use of venture capital to finance innovative companies, they have turned it into a real economic engine in the area –the EU recognized Asturias as a "European Entrepreneur Region 2019".
«More than 170 companies, more than 4,000 workers and a global turnover that exceeds 1,700 million have made it a business reference in southwestern Europe ", he explains Luis Diaz, Managing Director of Gijón Impulsa, who recognizes "that the companies that are part of this innovative ecosystem have been able to avoid the crisis better than the national average." Data that endorse the study carried out by the municipal entity of Gijón, which indicates that while in Spain the bankruptcy of companies tripled in June and more than 400 companies requested bankruptcy, the number of workers on the Knowledge Mile has only been reduced 2.6% since the State of Alarm ended, a percentage much lower than the Asturian average, which is even more relevant if one takes into account that a total of 4,000 jobs are linked to this ecosystem.
Generator of employment
Díaz points out that this is due to the "high innovative and technological component, as well as the ability they have to maintain activity through teleworking." And he anticipates that the future forecasts are good and that they expect an increase in hired workers by the end of 2020 of more than 3% compared to last year.
The numbers speak for themselves: 30.4% of companies have developed new products or services and 24.1% have expanded their market by attracting new customers. It is clear that its DNA is key to having achieved, in the midst of the economic crisis, business opportunities. And it is not surprising, because there have been many who have opted to develop effective services and products against the pandemic. An app that avoids touching buttons inside elevators, heat maps of the urban beaches of Gijón, to know the state of occupation or «CercaDti », a tool« with a technology based on the use of bluetooth that helps in closed spaces, to know interpersonal contacts that have occurred in a non-intrusive way and thus track possible infections in case of a positive, "he explains Jose Luis Suarez, technical manager, who points out that it facilitates the authorities to carry out the screening and PCR test in a much more optimized way. Suárez highlights the importance of public-private collaboration in the field of innovation. Something that he knows well because he has been developing projects in this Mile for more than fifteen years, which is now like his home: «We are 15 people, all from Asturias, and every day we come from different points. Being able to have a knowledge center like this next to where we live is fortunate, "he says.
Walden Medical has been on this Mile for four years, "very powerful in the engineering field, and a benchmark in the sector," he says. Miguel Lopez, co-founder of this company created by a neurologist, a bioengineer and he, a doctor in neurosciences who after working in France and Switzerland decided to return to his homeland. "Innovation is a question of means, not the size of the places. We chose this place because we knew the great work that is done in the Technology Park in the area of ​​medical and sanitary engineering, because of the collaboration that exists with the hospitals in the area and because of strong public funding ", he explains. The result of her work is the design of a medical device (as an earphone) for electrostimulation of cranial nerves, which is used through the smartphone to treat diseases of the nervous system. "We are a company of the XXI century to fight against diseases of the XXI century, those of the nervous system, with the technology of the XXI century", he acknowledges. Innovation and technology that are not lacking in this unique ecosystem of the 21st century and that looks to the future.