A series portrays the Valencia of the 90s with airs of 'Stranger things'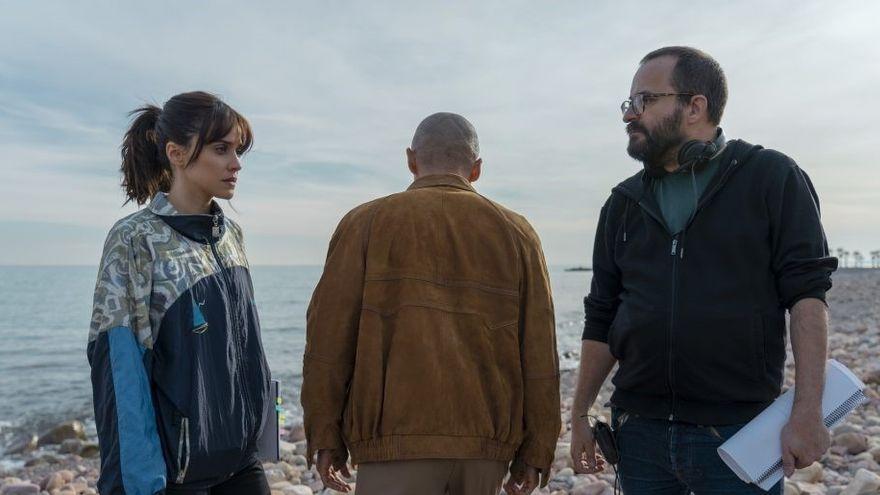 Movistar + today presented 'Paraíso', its new original series that has been recorded in various municipalities of the Valencian Community. Specifically in Sueca, El Perelló, Xilxes, Requena, Oliva, Villargordo del Cabriel, Alicante, Benidorm, Altea, Xàvea, Altea, Santa Pola, Calp, Sierra Helada and Alfas del Pi Natural Park.
The series is starred by Macarena Garcia ("Snow White"), Iñaki Ardanaz ("Victim number eight") and Gorka Otxoa ("Pagafantas", "Fe de Etarras", "Down there"). The production is set in the 90s, thus joining the phenomenon started by the series 'Stranger things' (Netflix). In addition, the Spanish series mixes thriller with science fiction, like the North American production.
'Paraíso' is an ambitious production in which suspense and adventure go hand in hand with emotion and mystery. The series revolves around research undertaken by a group of young people after the disappearance of three girls from their environment. In the midst of the transition from adolescence to adulthood, the protagonists go through a moment of uncertainty and emotions on the surface, where everything is experienced for the first time and feelings such as loneliness, loss, love and friendship appear. A journey towards maturity, which will also appeal to viewers' nostalgia through the setting of Spain in 1992.
The 'Paradise' plot
The Valencian coast, 1992, end of summer in a town with a beach. Sandra, Eva and Malena, 15 years old, they disappear into a disco without a trace. The police don't seem to be looking in the right direction, so Javi, Sandra's little brother, begins an investigation with Quino and Álvaro, his best friends, and Zeta, the class bully. Together they discover that those who have their sister are not of this world.