A self-exclusion file will prevent gambling addicts from requesting credits online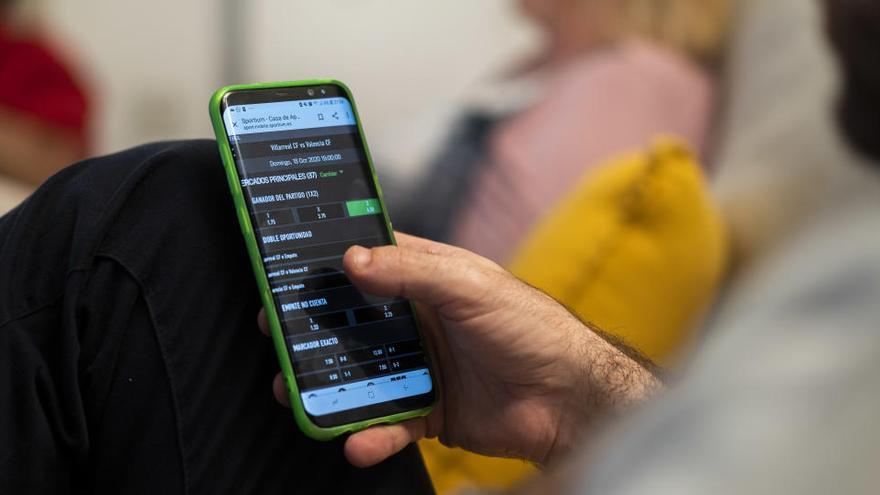 A voluntary self-ban file baptized with the name "Effective" will allow people with problems associated with gambling and compulsive shopping not being able to access credits quick "online" in order not to aggravate your situation and increase the debts that accompany pathological consumption.
On the International Day of Responsible Gaming, the Spanish Federation of Rehabilitated Gamblers (Fejar) has signed the collaboration agreement with the entities that have allowed the creation of this file: the AEFI association, as representative of the credit companies "online" and microloans, and Equifax, creator of the software.
This file will work as the self-ban systems of casinos, bingo halls and gambling halls, which prevent, through the General Register of Gambling Access Bans (Rgiaj), the entry of people who have requested to be in this national register of self-exclusion.
With this file, the "online" credit institution undertakes to check whether a client who wants to request financing through the internet or an application is registered in this self-prohibition list. If it is, the company will have the alert and will automatically cut the process to grant you the operation.
To be as safe as possible, the file will be controlled by Equifax, a global data, analytics and technology company, which collects delinquency information.
Being in that file will allow those who require it to block their access to "online" credits, but it will not prevent them from requesting other loans for, for example, mortgages, as the president of Fejar, Maxi Gutiérrez Muélleres, has explained to Efe.
"If so, the financial institution is not obliged to look at this file. Only the obligation will be for 'online' credits and microcredits, which are usually offered on the internet and with a higher interest rate, "he specified.
The president of the federation has stressed the importance of this new tool that "will not prevent players from playing, but it will prevent them from being ruined with fast loans online" because many people with severe debt problems come to the federation. gambling and compulsive shopping, which have increased their dilemmas by going to credit services "online".
This is usually a behavior that normally appears when the person is already trapped in a circle from which it is difficult to get out and for which they needs psychological help.
Gutiérrez recommends to the person who has the slightest doubt about whether he may have problems with gambling "Ask, get advice and inform your family because nothing happens".
The parameters and psychometric tests that they do will determine if you have gambling or not, and with it you can never play responsibly. "He will have to rehabilitate to lead a normal life, but without gambling," he says.
In addition, these last months with the pandemic have not helped people with gambling addiction. Not in the sense that more people have this type of problem, but now many of them have learned to play "online", and this type of game has greater addiction power and anyone can play it. Each time the age of these players is reduced more, according to Gutiérrez.
In the commemoration of this day, UNAD, the Addiction Attention Network, has also stressed the need to derive responsibility for gambling on the different parties involved in the offer of bets and not on the people who play.