A sea turtle spawns on a Valencian beach for the fifth time in 200 years of records | Society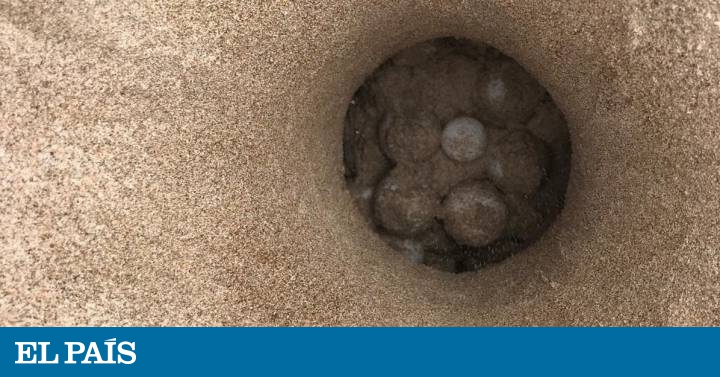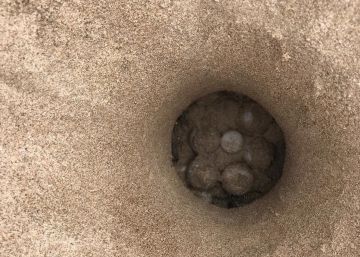 A sea ​​turtle has spawned This morning in a beach of Castelló 113 eggs, which has recovered the Stranding Network of the Valencian Community, of which 32 are already in incubators of the Oceanogràfic Foundation and 81 have been deposited in a protected beach of the Albufera natural park. This is the fifth egg laying which is registered in the Valencian Community in 200 years.
The finding was made around five in the morning by bathers who were in the area and notified the Local Police of Castelló, who called 112, which has activated the Stranding Network, composed of the Ministry of Environment, the University of Valencia and the Oceanogràfic Foundation, and ordered the protection of the place, the foundation informed in a press release.
Specialists in marine turtles of the Unit of Marine Zoology of the Cavanilles Institute moved to the place, but the female had already returned to the sea, so that they proceeded to rescue the eggs to ensure their development.
For this reason, 32 eggs have been displaced by veterinarians from the Oceanogràfic Foundation to the center's facilities where they have been deposited, as was done in 2016, in the incubators of the center with all the guarantees of adequate temperature and environment.
The rest of the nest has been moved by members of the university and environmental technicians to a beach in a protected area of ​​the Albufera Natural Park in order to avoid any alteration in the process or the contact of curious or accidental passers-by.
Last year, up to three attempts were made for different turtles on Valencian beaches, thanks to the citizens' announcements at 112, but they did not end with the laying. This complete set is the fifth registered in the Valencian Community in 200 years.
Currently, there is a national strategy for the protection of these extraordinary events due to the high vulnerability of females, nests and hatchlings.
The Valencian Community has the three institutions that make up the aforementioned Red de Varamimentos, the Polytechnic University of Valencia and the Biodiversity Foundation of the Ministry for Ecological Transition through the Life Ip Intemares project, and the communication of 112.
An example of success of this strategy for conservation and survival was that of the ten animals that, after a year raised and cared for in the Ocean Arc of the Oceanogràfic Foundation, could be released in July 2017 equipped with signal emitters from satellite, thanks to a project directed by the Polytechnic University – Campus de Gandía- with which it was possible to follow and verify that its level of survival is much higher than that of entering the sea of ​​the offspring at birth.