A school prohibits a child with autism from going on a field trip and attending class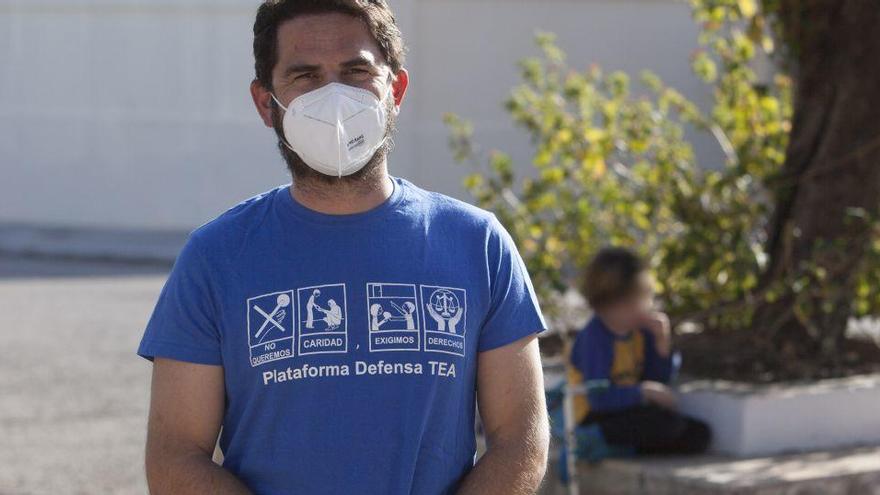 The school had planned an excursion with the students of the specific Communication and Language (CyL) classroom to carry out an activity with horses. Nevertheless, one of the students (we will call him X to preserve his privacy) He had some problems at the educational center - in fact, the specialist doctor had modified his medication to overcome these difficulties - and the school decided that X would not go on the excursion "as they could not guarantee his safety." But in addition, the school also decided that he could not attend class that day since at "belong to a bubble group" they couldn't take care of him either. X was thus without excursion and without going to school.
That was the solution adopted by the educational center and they communicated it to the family the day before the excursion. The reason? Severe autism and an evident lack of means and resources to guarantee the inclusive education of the child. The TEA Defense Platform published what happened on social networks and that night the school offered an alternative: if one of the parents accompanied the minor, the child could attend the excursion with the rest of his classmates. However, there was no longer any room for maneuver for parents coming to work first thing in the morning.
X's family does not want trouble or trouble. You do not want to make statements or criticize a center that your child attends every day because he knows the effort they make to give him the best possible care within his limitations. But what happened hurts them due to the lack of resources and solutions. Who does speak on his behalf is the TEA Defense Platform spokesperson, Alejandro Amblar, and he does it because what has happened to X and his family "is much more frequent than we imagine, it is something that happens to many families and it is important to report it so that the situation changes and our reality is known."
"This is not an isolated case, this happens and it happens to many families and shows that there is a lack of resources and means in educational centers for a real inclusion. Many decrees and protocols have been made but if means and resources are not put in place and there is a change of mentality in certain teachers, it is very difficult to carry out what the political leaders have drawn up with great good will. We defend that all children, including children with autism, have the right to an equal education. And we understand by equality that the means or resources are put in place so that a student who has certain difficulties can overcome them, what is not right is that they put up barriers. If the child has a problem for which they decide that he cannot attend an excursion, they are putting up a barrier instead of putting a means or a solution, which could have been to offer the family to be a volunteer or relative to accompany the child, for example. That would have been the right thing to do, but what fails is that the first solution is to prohibit him from going to the field trip and above, to school. That violates their right to education. After putting it in networks, the conselleria rectified and the school called the mother at 9 pm to tell him that the child could go to school or to the excursion if one of the parents accompanied him but there was no room for maneuver, "explains Amblar as head of Plataforma Defensa TEA.
And he adds: "From the platform we do not attack the teachers, who generally have a good attitude towards our children and try to do what they can. But many times they lack training because they do not receive it and above all they lack means and resources. The ratio of educators per child is very low and the Ministry must increase the number. There are many children who, due to their needs, need accompaniment all day. We claim the figure of the personal assistant, but that takes time and cannot be achieved overnight. We need the Ministry of Education to get involved to achieve that real educational inclusion that seems like a chimera. The teachers go as far as they go, and they get saturated, especially this year when they are very overwhelmed and under pressure from the pandemic. That is why we ask for more means and controls by the Ministry. And to the families who report it because this is no exception. "