A retirement of dogs – La Provincia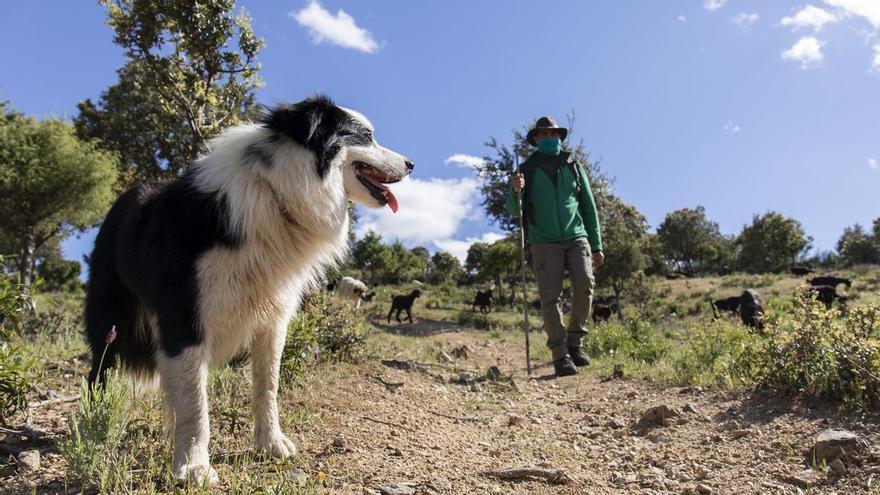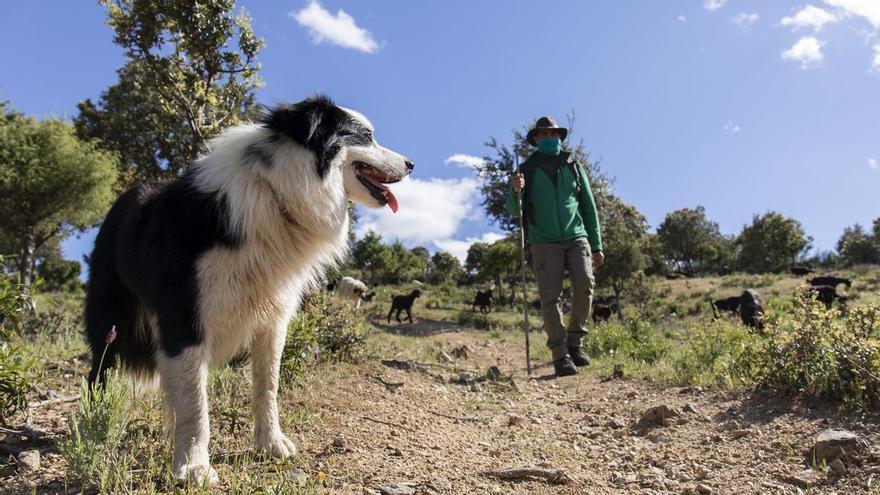 They say that each year of a dog's life equals seven of a person. If so, the draft of the Preliminary Draft Law for the Protection and Rights of animals establishes the 49 years in human terms (seven in canines) the age from which dogs linked to professional activities will be able to retire, a threshold much more generous than the one currently contemplated in our country by the Social Security for workers who walk only on two of their limbs. Not to mention the black omens that the minister of the branch puts on the table from time to time. Of course, instead of depending on the years listed, these animals will require for their retirement what a veterinarian says "taking into account the physical and psychological capabilities of the dog". If at that moment he receives the 'ok' to continue in the pit, from then on, "so that he can maintain the activity", a annual "fitness and wellness" report that these same professionals will have to issue, according to the provisional text of the regulations elaborated by the General Directorate of Animal Rights of the Ministry of Social Rights and Agenda 2030.
The articles relating to the 'Use of dogs in professional activities' provides that in no case can dogs perform tasks of this type "until they have reached eighteen months of age, without prejudice to starting training before reaching that age, following the regulations according to the activity ".
And once retirement is accessed, when the owner of the animal is "a legal person or public entity", if they are not adopted by their guide or usual person in charge, who will have preference to do so, "must be put up for adoption through agreements"with public animal protection entities or centers. Until adoption materializes, all the expenses and procedures derived from the veterinary care and welfare of the animal "will be the responsibility of the owner of the dog during its period of activity". Failure to comply with these points of the rule will entail penalties of between 600 and 30,000 euros.
"We invite whoever has drafted this law to come to the field and see that there is twelve and thirteen-year-old dogs that, without even running, are capable of gathering bundles of sheep. That they stop legislating without counting on reality ", points out Ángel García Blanco, president of Asaja Extremadura, who has not just taken the proposal very seriously."The dogs are going to have to contribute for the self-employed branch or for the employee? Because they will have to give them a pension when they retire, right? Spain has become a crazy country, "he ironically." I think that the one who has to undergo a psychiatric examination every seven years is the legislator who has come up with this authentic nonsense, "he adds.
In general, for any animal linked to professional activities, the preliminary draft determines that "the hours, places and means of rest will be established." depending on the activity and species, "must be strictly respected in the handling and care of the animal at all times."
"The one who has to undergo a psychiatric examination every 7 years is the one who has come up with this nonsense"
Dogs aside, the draft only makes one more precision within animals related to work performance, that of equines. In this case, the 'working life' cannot begin until the age of four and may be extended to at most 23. Again, for horses, donkeys or mules, veterinarians are entrusted to set the "retirement" through annual reports from the fifteen years that will become six-monthly from 18. The use of these animals in agricultural tasks is already very limited "except in some area that may be difficult to access for a tractor, and already very old people," explains García Blanco, who returns to resort to sarcasm: "And the poor oxen on the Rocío road, aren't they retiring? That is discrimination."
Not counting on vets
"I think we are humanizing animals. Without ceasing to look out for their health and well-being, which is the obligation of the whole of society and of course of the entire veterinary profession, I believe that we do not have to exceed certain limits. And talking about retirement seems to me like doing it with people, with humans ", reasons the president of the Official College of Veterinarians of the Province of Badajoz, José Marín, who does not deny" the good will "with which it has been possible to elaborate the embryo of the normative text, but which emphasizes that to do so they have not consulted "the veterinary profession, and it would be good if they had counted on it before all this. Basically because we are the guarantors, not only of animal health, but also of their welfare. "
"It would be nice if they had counted on the veterinary profession, which is the guarantor of animal health and welfare"
He describes as "an absolute barbarity" and something lacking in scientific basis to "set the same age" for the retirement of all dogs equally because some "at seven years old are quite old and others, on the other hand, still have a whole life ahead of them. ". "I think it's something they should give it a spin and redo it," he says.
Beyond the use of animals for professional purposes, the draft law regulates numerous aspects related to their possession and coexistence with them, ranging from the prohibition of leaving dogs alone at home for more than 24 hours – three days for the rest of pets – or training courses for their owners. At this point, Marín argues that Spain is already "a powerful country in animal welfare legislation" and argues that rather than regulating certain aspects "It is better that they focus on issues such as unidentified dogs, that municipalities have a real census as required by law, or solve the problem of urban cat colonies, that all cities have it and yet not all mayors face it. "" There are many problems that exist today and that are not fixed and are entertained in this type of laws, "he says.
You remake them, double trouble
In addition to the Law on Protection and Rights of Animals, the Government also prepares a royal decree to regulate zoological nuclei in which conditions relating to the dimensions of the facilities of these spaces and their equipment are set. Likewise, the conditions in which the animals must be housed or what training their employees must have. A regulation that will fully affect the remakes. In the region, the SThe Animal Health Service of the Ministry of Agriculture has 472 registered. The number of animals that add up among all of them is not counted, "nor is it possible to estimate a figure", it is specified, since each rehala has to keep a record book on its farm where it records the animals that make it up. On average, they can be made up of between 20 and 25 dogs, although "there are always 10 or 15 more", says Javier Mejías, vice president and delegate for Extremadura of the Spanish Association of Rehalas, so that the total figure could be around easily 15,000.
"The way they want to apply the regulations, it will end the remakes. It's nonsense."
Mejías considers that what is established by this regulation "no one understands it and it is not possible to maintain it." He regrets that "someone who has no knowledge of anything" [en referencia a Sergio García Torres, director general de Derechos de los Animales e impulsor de esta normativa] wants to "throw away" all the advances that have been made in this area in the region, where there is already the obligation to register the recovas in a register of zoological nuclei
Water supply or septic tank
The draft of this decree includes, among other issues, that the rebuilds must have a water storage and impulsion system that guarantees autonomy of the network supply of no less than forty-eight hours and another "system in accordance with the regulations »For the collection of wastewater or connection to the public sanitation network, which would require the construction of a septic tank in the case of isolated nuclei in the field without access to it.
It also requires the provision of an artificial light source to allow inspection of the facilities at night and a management system for veterinary drugs and medicated feed waste.. Regarding the training of personnel who handle animals directly, it is established that they must have received a minimum of one hundred hours on these matters and that, at least once every five years, they will complete "courses to adapt knowledge to technical advances ".
"The way they want to do it, this will end the remakes. It is nonsense. The demands that are intended place us at the level of agri-food industries", criticizes Mejías, who recalls that they are already facilities supervised by veterinarians and that they are subject "to a series of controls to pass throughout the year", and that all this supposes an "important" expense. "What more do they want? There are many industries that are manufacturing food products that are not being asked as much. This has neither head nor tail."
The vice president of the Spanish association of rehalas also wonders "what professional advice has been counted on to make these drafts, if they do not even have the approval" of veterinarians or animal health ". These texts, he asserts, reveal a "very great ignorance of the rural world. This law is going to be carried out and it is extremely dangerous. And who is going to do the most damage is to the animals, "he predicts.
"That a mastiff must be retired at seven years of age, if it is when he has begun to live, and to fulfill his obligation, which is to guard the cattle …", he alleges. A breed of which, he states, "the Extremaduran rehalas are very fond", in which they can be hunting "perfectly" for up to ten or twelve years. "It's as if we were retired at 30", rivet.
More than 575,000 pets registered since the registry was created
More than 575,000 animals have been registered in the Extremadura Companion Animal Identification Registry (Riace) since it was put into operation through an autonomous decree published at the end of 2009. This regulation, which regulated the identification, registration and passport of certain pets, made it a formality mandatory for dogs and voluntary for cats and ferrets. Of the former, 567,804 have been registered, 349,389 in the province of Badajoz and 218,415 in that of Cáceres. Of these, 12,290 are potentially dangerous breeds (7,891 and 4,399, respectively). In addition, the subcutaneous microchip has been implanted in 6,299 cats, 649 ferrets and 274 animals of other species.
It is not, in any case, an updated census of animals in the region since, according to the Ministry of Agriculture, their owners "in most cases" do not cancel them when they die or go to other autonomous communities , so it is a list of those that have been registered since the system was started.
Among the potentially dangerous dogs, the highest volume corresponds to the Pitbull Terrier breed (3,814), above the American Stafforshire Terrier (3,335); rottweiler (1,419); doberman (1,054); dogo argentino (1,028); American Stafordshire Bull Terrier (523); american bully (516); Staffordshire Bull Terrier (445); akita-inu (107); and Brazilian row (49).