A relative in the ER: «I had to sneak in to accompany my mother in the final stretch of her illness»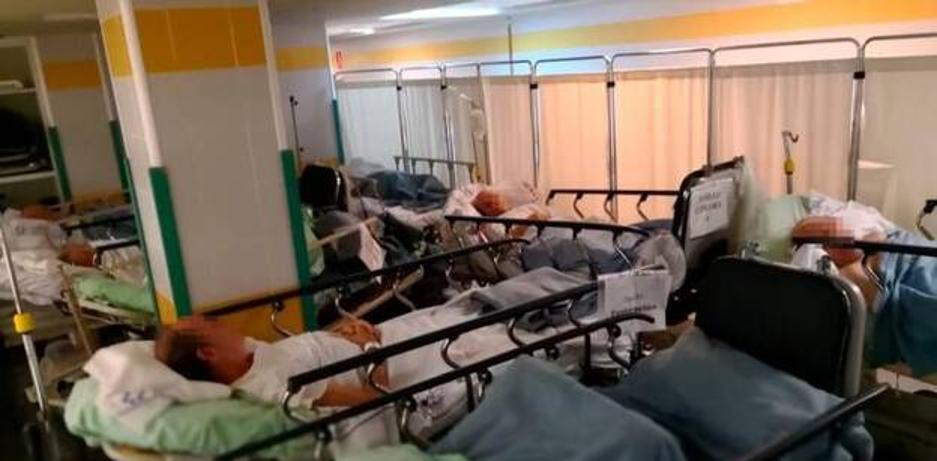 health
Maura was surprised by the image she saw in the service: «I suddenly understood that a picture is worth a thousand words and that the complaints expressed by the workers are not fiction».
A letter from a relative of a patient admitted to the Emergency Department of the Insular Hospital of Gran Canaria addressed to the professionals of the service once again emphasizes the lack of quality care for patients in the
corridors and common areas due to lack of space, lack of information and refusal to visit.
Maura (fictitious name) writes these words after having had to "sneak" into the bathroom to see her mother for fifteen minutes "in the final stretch of her illness and with the
feeling of being a criminaljust to exercise the right to be with her, waiting for them to give us information about her condition».
In the letter, he describes how he felt when he saw first-hand the situation that professionals and family members suffer almost daily in a collapsed service, with stretchers scattered through the corridors, with
unaccompanied elderly patients.
«Yesterday I understood everything, why sometimes it comes out in the media. Yesterday I suddenly understood. Yesterday an image appeared before me and I felt a revelation, I felt that a
picture is worth a thousand words and the complaints expressed by the workers are not a fiction«, he writes in an email that accompanies a photograph [CANARIAS7 no publica la fotografía en esta información para respetar la intimidad del paciente] .
This relative describes verbatim: «It could be another night for me (when he snuck in), but it wasn't. Not only because I had to go see my mother at the Insular Hospital Emergency Department due to the worsening of her illness, which is already painful for me and my family. It could have been one more night if it were not because of her situation and the pain that accompanies those of us who take care of her, I know that she spent hours in those famous
corridors of the emergency service of the Insular Hospital without allowing visits and those external eyes that see reality for themselves».
"Yesterday I understood the workers' complaints in the media. I understood it suddenly»

"I have been seeing and hearing in the media for a long time the
complaints made by workers about assistance in the corridors of this emergency service. And yesterday I understood everything. Yesterday I understood why they sometimes appear in the media and why that message as a complaint », he points out.
Maura concludes the letter by thanking the staff "how well they treated" her mother and encourages them to continue in this "unequal fight."