A reconstruction that accumulates 650,000 euros in terminations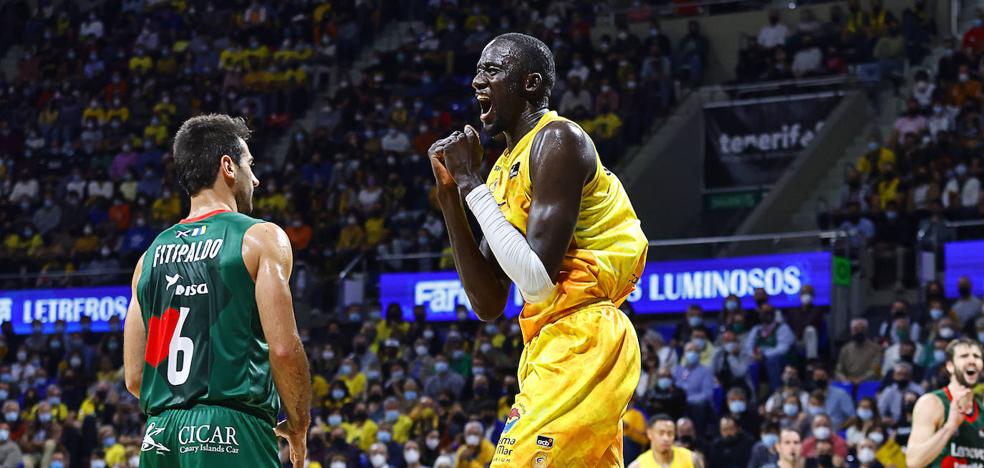 endesa league
The Gran Canaria Basketball Club has paid to cut Cook, Paulí, Beirán, Okoye, Wiley, Ilimane, Pustovyi and Ennis since Willy Villar took over the sports management in the summer of 2020
The Gran Canaria Basketball Club,
who prepared a report that presents a deficit of 1.4 million euros from last season 2021-2022has paid more than 650,000 euros in terminations since Willy Villar took over the sports management in the summer of 2020.
The most recent cases are those of Artem
pustovyi,
Ilimane Diop and Dylan
Ennis, the three with a contract until 2023, although in the case of the Ukrainian pivot there was a cut-off clause of 60,000 euros. With the Senegalese and the Canadian, an exit had to be negotiated as they had a guaranteed contract.
In total, the entity paid 270,000 euros to terminate three pieces signed months before.
That in regards to the last course, but if we go back to Villar's first on the island, the one corresponding to the 2020-2021 campaign,
the amount is doubled after an operation with the American interior Jacob Wiley that turned out to be disastrous economically. A high stake in the score to match Joventut's proposal for months after terminating a long-term contract.
In the 2021-2022 budget report, Granca explained in relation to the expenses of the ACB team players that "the cost of the squad for the 21/22 season is 4,238,145.63 euros compared to 4,450. 414.52 euros from 20/21.
This item includes the costs that have been derived from the cuts of players amounting to 185,231 euros that have allowed the change of squad by going to lower-cost players (if the cuts had not been made, the payroll of 2 players would be compromised for this season for a total amount of 1,165,000 euros) ».
The two players are the aforementioned
Wiley and Stan Okoy -cut-off clause of 17,000 euros-, so the termination of the first amounted to 168,231 euros.
The list of players grows with
omar CookOriol Paulí -also with a clause- and Javier beiran -cut for 30,000 euros-. The case of the former is significant because, thanks to the absence of the sports director and coach in the summer of 2020, the date to cut the point guard was passed and no one took the
decision. With the arrival of Villar and Fisac ​​it was rescinded as they had a more guaranteed exercise.
A 2020-2021 academic year that started with the layoffs of
Fotis Katsikaris and Berdi Pérez and the cuts of Luke Nelson and Ioannis Bourousis. Of course, management decisions without Villar yet.