A rainbow among the ash, the striking image of the La Palma volcano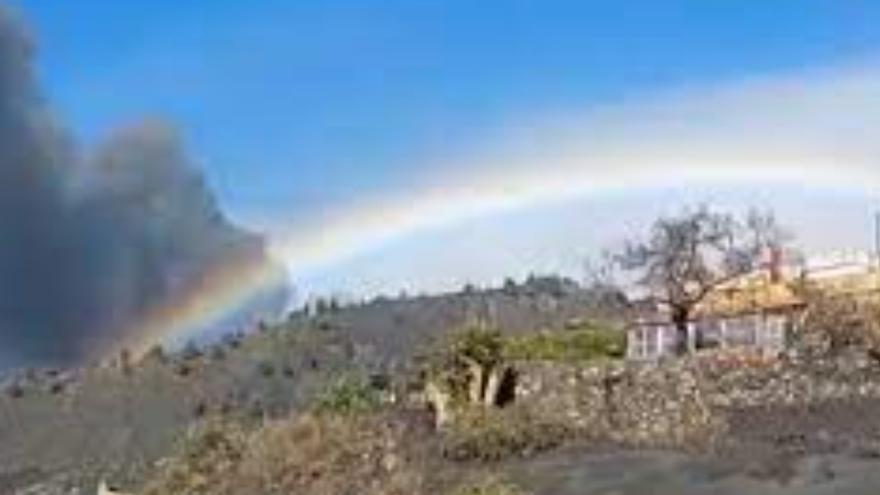 Since the eruption of the La Palma volcano On September 19 there have been numerous surprising and striking images that the phenomenon has left. Now another one is added: a rainbow that seems to emanate from the same eruptive focus. The drizzle of the last few days has made the island's landscape mix the ashes with the colors of the arch.
They locate five earthquakes during midnight
The National Geographic Institute (IGN) has been located from midnight this Friday until 07.04 hours five earthquakes on La Palma, with the highest magnitude of 3.4 in Fuencaliente, at 07.04 hours and at a depth of 39 kilometers.
According to the latest report from the Department of Homeland Security (DSN), seismicity continues to be low at both internal and deep depths, with no significant changes occurring in this case, and no new affected surface has been registered in the last few hours.
In addition, due to the absence of gases and the stagnation of the laundry that flows to the northwest, residents of Las Martelas, in Los Llanos de Aridane, have been allowed to return to their homes.
The eruptive process shows episodes of increase and decrease in strombolian activity, as well as pulses of phreatomagmatic activity.
In the case of the evolution of the flows, there is still a supply and most of the energy moves in the direction of the sea, mainly supported by lava tubes.