A protagonist of 'Young Royals' (Netflix), candidate to represent his country in Eurovision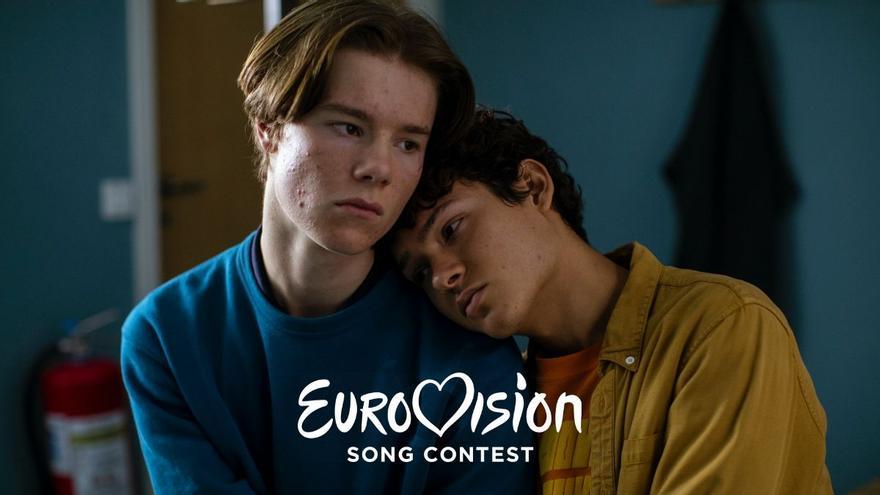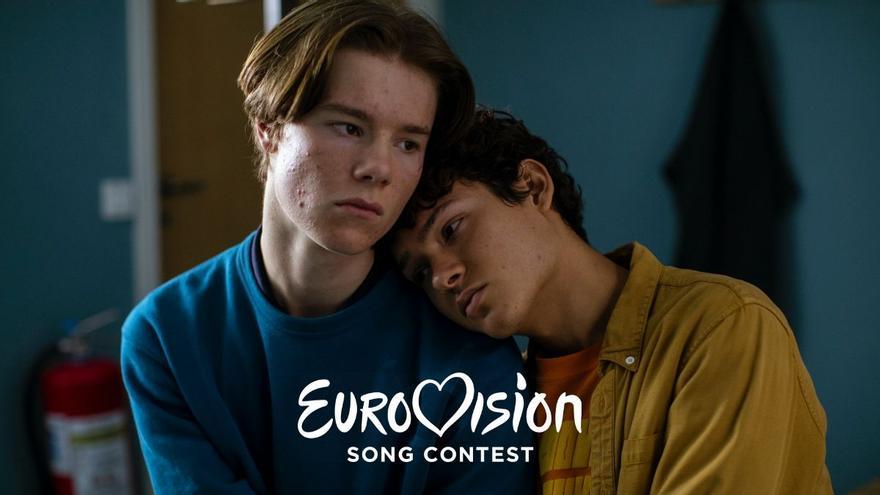 The Eurovision Song Contest 2022 could have as its representative the protagonist of one of the most successful series of Netflix this year. Omar Rudberg, star of 'Young Royal', will participate in the next edition of Melodifestivalen, format with which Sweden elects its representative in the European contest, to be held in Turin (Italy) next May.
With more than 1.3 million followers on Instagram and after his participation in the 2019 edition with 'Om om och om igen', Rudberg will compete in this mythical preselection with 'Moving like that', a song that is composed by himself together with Gustav Blomberg, Amanda Kongshaug and Kristin Marie. The artist has the support of TEN Music, a record company of other great faces of Swedish music such as Zara Larsson, Icona Pop and Benjamin Ingrosso.
Born in Venezuela, in recent months, Omar Rudberg has achieved great popularity in Spain and many other parts of the world by starring in 'Young Royal' ('Young Highnesses'), a Swedish youth series that tells the story of a prince who enters a boarding school who must make an important decision when he becomes the next in the line of succession to the crown. Its success has been such that Netflix has already confirmed that it will have a second season.
Rudberd began an artistic career in the world of music when he became a member of FO&O, one of the most important youth boysbands in Scandinavia. Felix Sandman and Oscar Enestad, other well-known participants of the Melodifestivalen, were his companions in this group, which also participated in the Swedish contest in 2017 with the theme 'Gotta Thing About You'.
Within his role as a performer, composer and music artist in Swedish and Spanish, Omar Rudberg has worked in Sweden, Los Angeles and Miami with well-known creators who have written hit songs for artists such as Jennifer Lopez, Ozuna and Maluma.
First 14 confirmed
After receiving more than 2,530 songs, the SVT network has released this Friday the list of the first 14 participants who will fight to represent the Scandinavian country at the 2022 Eurovision Song Contest, among which are the returns of well-known greats such as John Lundvik , Klara Hammarström, Lisa Ajax, Linda Bengtzing or LIAMOO.
"We have several artists hungry for revenge, winners from previous years who are back and rock is still on. We will meet with genres we haven't heard in a few years in the contest, new stars, established names that surprise and several new artists who will win the hearts of the audience ", says Karin Gunnarsson, producer of Melodifestivalen 2021.
After the coronavirus suppressed it, forcing all its shows to be held at the Annexet in Stockholm, the Melodifestivalen will resume its traditional tour throughout Sweden in its next edition in 2022. Malmö will be the city where the competition begins on February 5, while Stockholm will host the grand final on March 12 at the Friends Arena, the stadium where the Swedish soccer team plays its matches. Göteborg (2nd semi-final – February 12), Linköping (3rd semi-final – February 19), Lidköping (4th semi-final – February 26) and Örnsköldsvik (Andra Chansen – February 5).