A PP protester charges against 'La Roca': "You misrepresent everything. I don't like what 'the sect' does"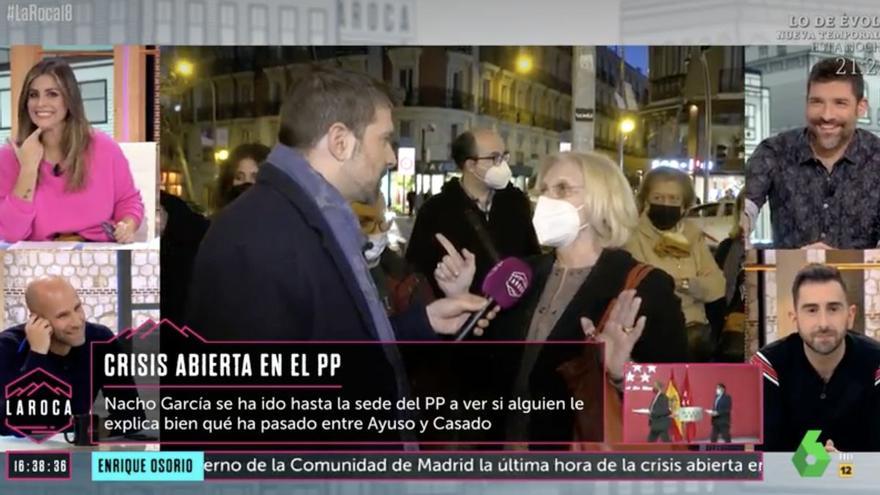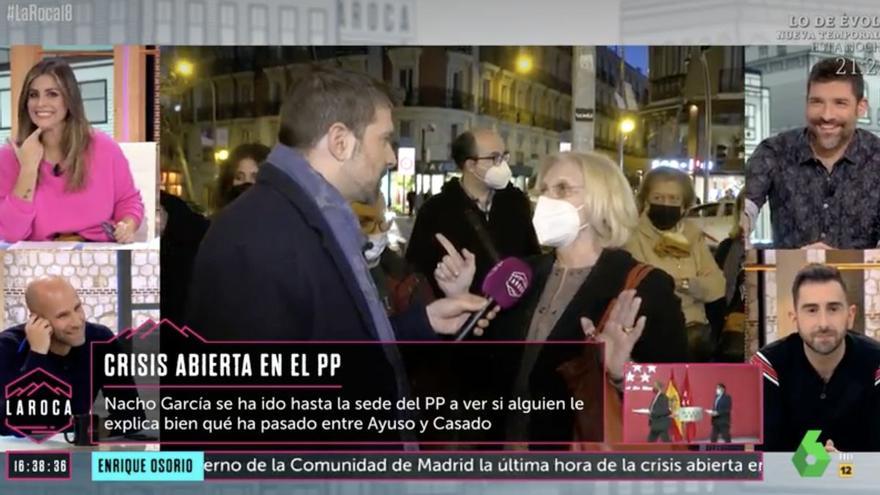 the battle between Isabel Diaz Ayuso and Pablo Casado has caused many protesters to congregate this week at the PP headquarters. The team of 'La Roca', the program presented by Nuria Roca, sent a journalist to the area to cover the latest movements and in the middle of the report one woman strongly criticized the format and the network.
Nacho García attended the demonstration in which many PP supporters demanded the resignation of their leader. The reporter launched several questions to some of those present and most of them were supporters of the President of the Community of Madrid.
In the middle of the piece, a woman was even more critical and took the opportunity to attack the program itself and laSexta: "You have distorted everything. What is happening has nothing to do with what you are telling on La Sexta. Or 'the sect', as you wish. I don't like what you do." sentenced before the attentive gaze of Nuria Roca.
The woman did not stop in her attempt to attack the chain before me: "I get angry with 'the sect'. I know you are not going to take this out, but I am telling you so you know", he sentenced without being aware that he was going to appear on the screen.