A power named Juan Guedes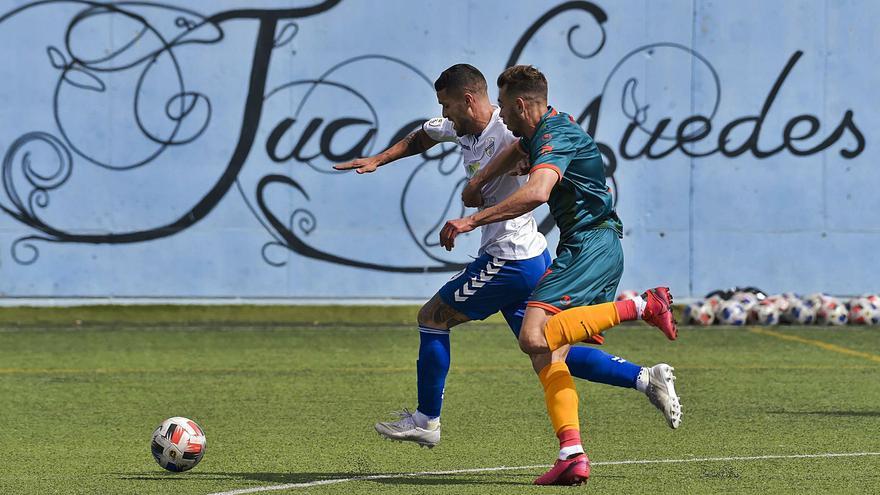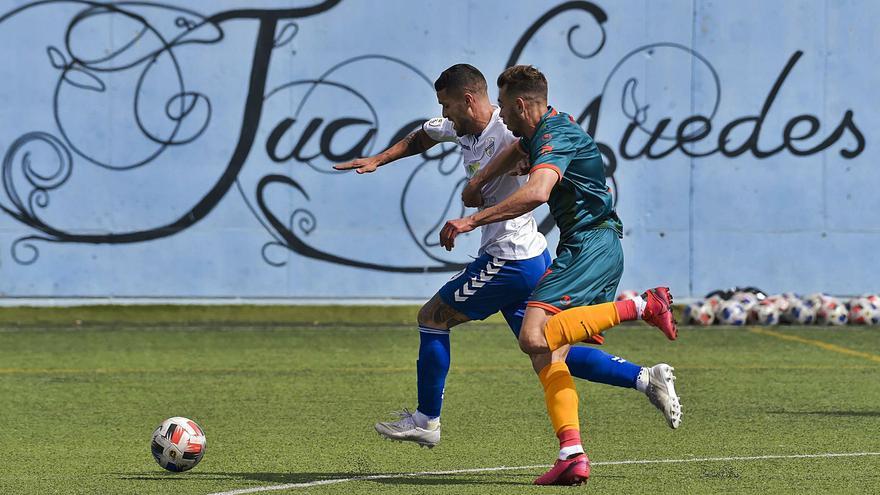 The robustness of the venue that bears the name of one of the myths of UD Las Palmas is not, however, a question of the present academic year, but also served so that the team directed by Chus Trujillo completed a brilliant campaign that concluded with the promotion that had been denied dramatically the previous year, when the Peña Deportiva tied him in the discount and then eliminated him in extra time – at the next crossing, with the fiasco in tow, Támara succumbed to El Prat.
There is a revealing fact: Tamaraceite has not lost at home this season and has not lost since November 9, 2019, that is, for more than a year and three months. That day, Tenisca, which would end up leader of the Canary Islands Third Division group, won 1-3 and planted a flag at Juan Guedes. It was the last in League.
That must have been very strange to the family of the entire capital neighborhood, because before the assault in La Palma it had been a long time since they had lost at home. In the same way, the field immediately recovered its condition of strength, a quality that had characterized it until the fall on the twelfth day.
Full
Since then, Támara have played a total of 16 home games and have always scored at least one point. Nine of those matches were still from last season. The Union Puerto, Las Palmas C, San Fernando, Unión Güímar, Tacoronte, Messenger, Gran Tarajal, Unión Viera and Buzanada passed through there and all lost.
The latter did so on March 7, 2020, just before the lockdown – Tercera's regular season was not resumed, but was resolved with a group promotion resolved with a playoff in El Hierro, where Tamaraceite won the Marino and the Sanfer–.
The other seven are from the current season and the balance is equally overwhelming: five victories, against Marbella (3-1), Cádiz B (1-0), Recreativo de Huelva (2-1), Balompédica Linense (1 -0) and the Marino de Tenerife (2-1); and two draws, in its premiere in Second B against San Fernando de Cádiz (0-0) and last Sunday against the leader, Algeciras (1-1).
Sanluqueño and Las Palmas Atlético must still pass through Guedes, on the last day of the first phase. A fort that can be used in the Tamaraceite to dream of the promotion in the next.
Although UD Tamaraceite have not lost in the league at Juan Guedes since November 9, 2019, they did so in the Copa del Rey against Granada CF. It was on January 11, 2020, when Diego Martínez's team beat Chus Trujillo's team by 0-1 with a goal by Antonio Puertas in the 19th minute. Afterwards, David González and Vadillo missed penalties on the edge of the break. That match meant the elimination of the Gran Canaria team, then in the Third Division and that in the previous round had left José María Gutiérrez's UD Almería out, which they won 3-2 in extra time with a goal from Asdrúbal Padrón, author of the goal of the tie last Sunday against Algeciras (1-1). It should be remembered that this year the Tamaraceite did not participate in the KO tournament. | Pf