A poll leaves the Pact of Flowers in a minority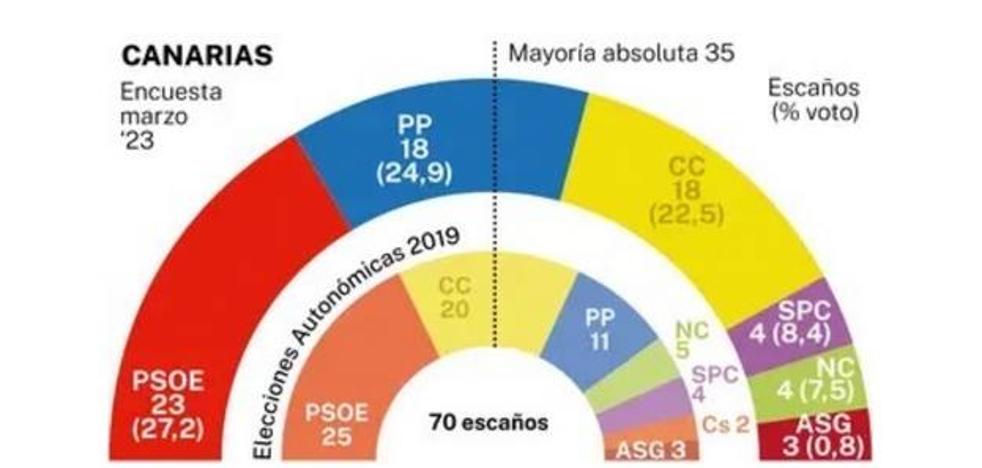 Spectacular rise in the PP, according to the survey published by 'La Razón'
The poll published this Monday by the newspaper 'La Razón' paints a very different political scenario on the islands, with
the Pact of Flowers in minority.
Specifically, the distribution of votes and seats would be as follows:
PSOE: 27.2% and 23 deputies.

PP: 24.9% and 18 deputies.

CC: 22.5% and 18 deputies.

NC: 7.5% and 4 deputies.

We can: 8.4% and 4 deputies.

ASG: 0.8% and 3 deputies.
If those were the results,
the Pact of Flowers would add 34 seats.
The most notable changes occur in the PP, which would win 8 deputies, while the Socialists and CC would lose two each.