A pioneering study identifies changes in menstruation due to the covid vaccine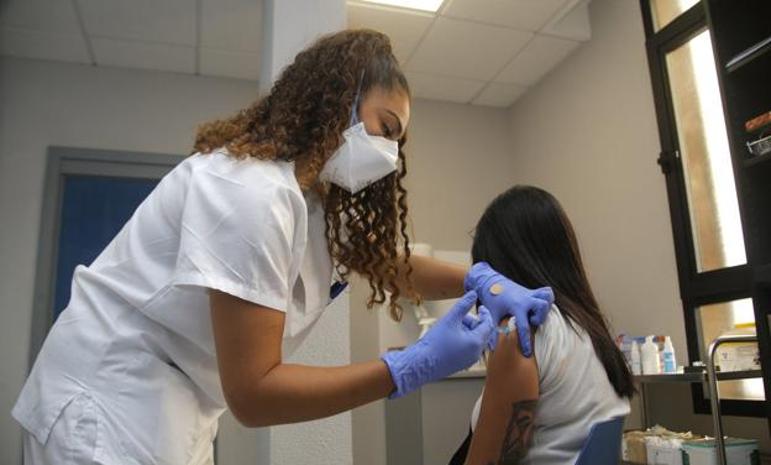 research
The University of Granada has identified alterations in menstruation that affect cycle length, pain or different premenstrual symptoms
A pioneering study from the University of Granada (UGR) has identified alterations in menstruation derived from vaccines against covid-19 that affect
cycle length, pain or different premenstrual symptoms.
The EVA project of the University of Granada, in which almost
23,000 women of the country, has identified slight alterations in the premenstrual and menstrual cycles linked to coronavirus vaccines.
The study has launched a virtual survey for Spanish women who have received the complete vaccination schedule, which has made it possible to collect sociodemographic and clinical data on the type of vaccine administered and changes perceived in relation to cycle length, amount of bleeding, pain, presence clots and premenstrual symptoms.
The
78% of participants have perceived changes in premenstrual and menstrual symptoms after administration of the vaccine.
Of the total sample, the women who have reported alterations are somewhat older, especially with
more than 35 years, and they give each other something else in
smoking women.
The
alterations in premenstrual symptoms more prevalent are increased tiredness (43%), bloating (37%), irritability (29%), sadness (28%) and headache (28%), while the most common menstrual symptoms are increased amounts of bleeding (43%). ), pain (41%), delayed menstruation (38%) and fewer days of bleeding (34.5%).
"The clinical trials carried out for the development of vaccines against covid did not include the registration of possible premenstrual and menstrual changes after the administration of the doses," recalled the researcher from the UGR Nursing Department Laura Baena García, who heads this work.
Eve Project

Baena recalled that, after the vaccination campaign, many women detected changes in their menstrual cycle, which prompted this research project designed to determine if there is a relationship between the vaccine and menstrual disorders.
The EVA project is the
first study in the Spanish population that collects the perceived changes in both premenstrual and menstrual symptoms derived from the covid vaccine.
"Vaccinated women perceive slight alterations at both moments of the cycle. More studies are needed to describe the physiological mechanisms that explain these alterations", Baena summarized.