A Picasso of 1.2 million, on sale at the first Mayoral gallery exhibition in Madrid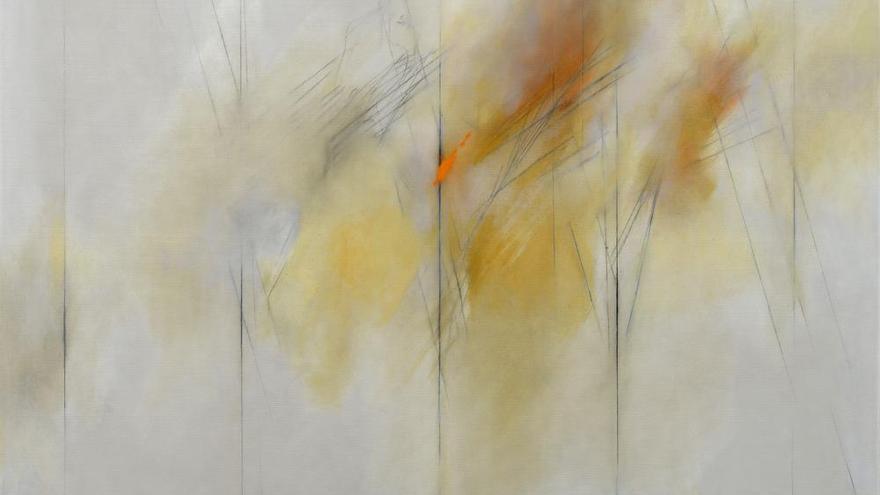 The first exposition from the Mayoral gallery in Madrid, 'Zóbel and great postwar artists', inaugurated this Thursday, March 11 and which can be seen until March 21 at the Pons Foundation, will house several pieces, including a 'Picasso' worth 1.2 million euros, the most expensive in the show.
It's about the work 'Photographe et singe', dated 1965. On the contrary, the cheapest of the exhibition will be 'Untitled', by Zobel himself, for 45,000 euros.
The exhibition, curated by Alfonso de la Torre, is a dialogue between works by Fernando Zóbel and other abstract creations of the Spanish postwar period, including creations by Eduardo Chillida, Luis Feito, Juana Francés, José Guerrero, Manolo Millares, Joan Miró, Jorge Oteiza, Pablo Picasso, Gerardo Rueda, Antonio Saura, Pablo Serrano and Antoni Tàpies.
Foreman is a gallery specialized in modern and postwar art, founded by Manel Mayoral in Barcelona in 1989. It is currently managed by his three children, Cristina, Jordi and Eduardo. "We have wanted to develop an exhibition like this one in Madrid for a long time, we believe that it is time to reinforce our confidence in the Spanish postwar art market," said Jordi Mayoral.
The exhibition brings together more than a dozen works by Zóbel and his contemporaries, such as Zóbel, Chillida, Feito, Juana Francés, José Guerrero, Millares, Miró, Oteiza, Picasso, Gerardo Rueda, Saura, Pablo Serrano and Tàpies, as well as photographs, publications and documents of the time that recall moments of encounter between them.
The gallery owners have claimed the figure of Zóbel, one of the great postwar artists, who also promoted the Museum of Spanish Abstract Art in Cuenca. It is the first time that an exhibition has been held in which Zóbel is the point of reference in dialogue with contemporary artists.
"This exhibition makes it possible to contextualize Zóbel's work linked to some capital abstract artists of our postwar period, from the tutelary gaze of Joan Miró or Pablo Picasso, the exhibition explains Zóbel's position as a center of energy during the development of postwar art", The curator of the exhibition, Alfonso de la Torre, has pointed out.
"Virtually all the artists exhibited made international wandering one of their mottos and, thus, to evoke Fernando Zóbel is to mention his North American academic ancestry, his extensive background from the East and his travels in Europe, which he transferred with extraordinary generosity upon his arrival in our country in the late 1950s ", he added.
Zóbel began in 1955 to collect works by abstract Spanish painters. The opening of the Museum of Spanish Abstract Art in Cuenca (1966), together with its collection, was a step forward for postwar art.