A "perfect storm" besieges Catalonia with three large simultaneous fires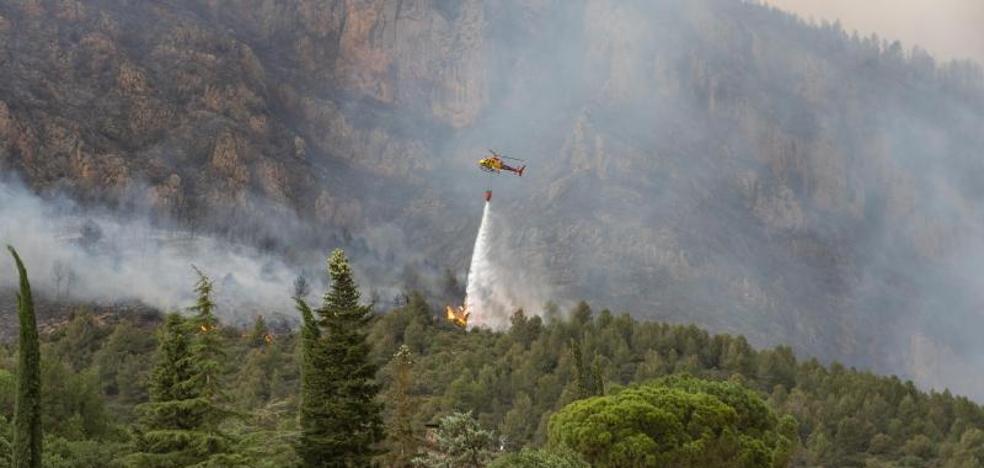 The Generalitat announces that it will close the natural parks this summer
Summer has not yet arrived and the dreaded forest fires are already devastating fields, mountains and forests with all their harshness. In Catalonia, there are currently three large simultaneous fires, two in the province of Lleida and one in Tarragona. All of them advance without control. The largest is that of Artesa de Segre, in Lleida. It has burned around 1,300 hectares and indicates that it could devastate between 5,000 and 20,000, according to the initial estimate of the Fire Department of the Generalitat. The one in Corbera de Ebre, in Tarragona, and the one in Castellar de la Ribera, in Lleida, are similar. The fire has already devoured nearly 400 hectares. The latter, although not the largest, is the one that most worries firefighters due to its destructive potential.
None is in the control or stabilized phase and from the Fire Department of the Catalan administration they rule out being able to do so throughout Thursday. The Government has mobilized all its firefighters in the face of what it has described as a "perfect storm" with three fires at the same time. The intense heat does not subside and the field is very dry, which makes extinction work difficult.
The objective of the firefighters is to try to confine the Artesa in a perimeter of 5,000 hectares. Its destructive potential is 20,000, but the emergency teams believe they have stopped the right flank, which reduces risks. The head of the firefighting team has reported this Thursday from the command center where the three are coordinated, located in Bellaterra (Barcelona), that yesterday they hoped to stabilize the fire in Artesa but the dry storm, with lightning, complicated the work.
maximum caution

The Minister of the Interior, Joan Ignasi Elena, has called for "maximum caution", because firefighters face a very important day because temperatures are extreme day and night and emergency teams cannot face new outbreaks. He has also reported that some twenty people have been evacuated, who have stayed with relatives, and a group home, with 50 children, who are safe in an Artesa sports center.
Given the extremely serious situation and the forecast of a very dry summer, the Government has announced that it will close the natural parks during the holiday season due to the high risk of fires. The delegate of the Government in Lleida yesterday asked for help from the UME. Members of this army unit have joined this Thursday the anti-fire device in Artesa.