A painting by Dalí is close to 2.5 million euros at an auction in France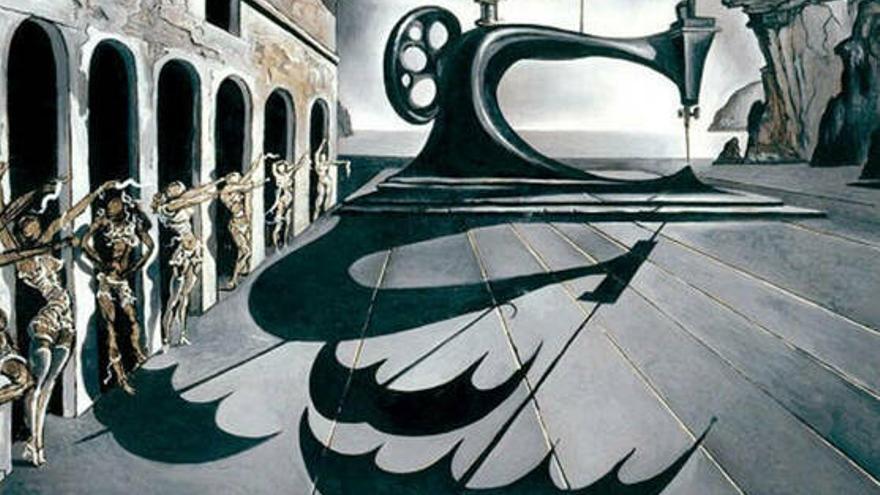 'Sewing machine with an umbrella in a surreal landscape', a work that the Spanish painter Salvador Dalí made in 1941 for the film 'La Péniche de l'amour' (Moontide), by Archie Mayo, has been awarded at auction in Paris by 2.47 million euros, reported this Wednesday the Artcurial house.
The filming of that film was started by the German filmmaker Fritz Lang, but he abandoned it after fighting with the executives of the 20th Century Fox production company. Mayo, an American, took it up again, but finally did not have the Dalí painting.
The Catalan painter (1904-1989) recreated in it a "genuinely Dalinian" landscape featuring a giant sewing machine On whose surface are suspended black open umbrellas that cast their long shadow.
It was acquired by a European collector, whose nationality was not disclosed, and reached the highest price of the entire auction, carried out this past Monday and Tuesday, and in which it had been given an estimated price of between 1.8 and 2.2 million.
Also noteworthy were 'Une opération par le Docteur Péan à l'Hôpital International' (1891), by Henri de Toulouse-Lautrec, acquired for 883,000 euros, and 'Double console pour Tériade', by Alberto Giacometti, which ended up in the hands of a collector European for 746,600 euros.