A newspaper comic about the Valencia metro accident wins the National Prize | Culture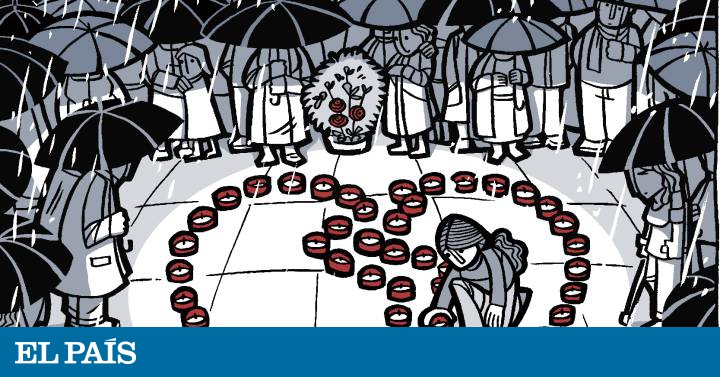 Cristina Durán, Miguel Ángel Giner and Laura Ballester have won the National Comic Award for 2019 for Day 3, your dedicated comic to the accident of the Valencia metro on July 3, 2006, where 43 people lost their lives and another 47 were injured and the battle for justice of the victims' families. The award, granted annually by the Ministry of Culture, is endowed with 20,000 euros. The jury has chosen this work "for knowing how to perform the chronicle of a social drama with a narrative in which the emotion, graphic excellence and the use of powerful visual metaphors are balanced". The work is edited by Astiberri and extends over 200 pages.
Comics part of the book Fighting against oblivion. The long journey of the victims of the Valencia metro (Sembra Llibres, 2015), by Laura Ballester, to reconstruct in vignettes a tragedy that shocked Spain. Its cover is the metro station of Jesus, in the Valencian capital, witness of the derailment of a wagon of Line 1 of the suburban and in the interior.
(tagsToTranslate) comic (t) journalistic (t) accident (t) metro (t) valencia (t) win (t) national award (t) cristina durán (t) miguel Ángel giner (t) laura ballester (t) get (t) award (t) ministry of culture for (t) day 3



Source link