A new revolution, the journey of therapeutic psychedelia towards investment stardom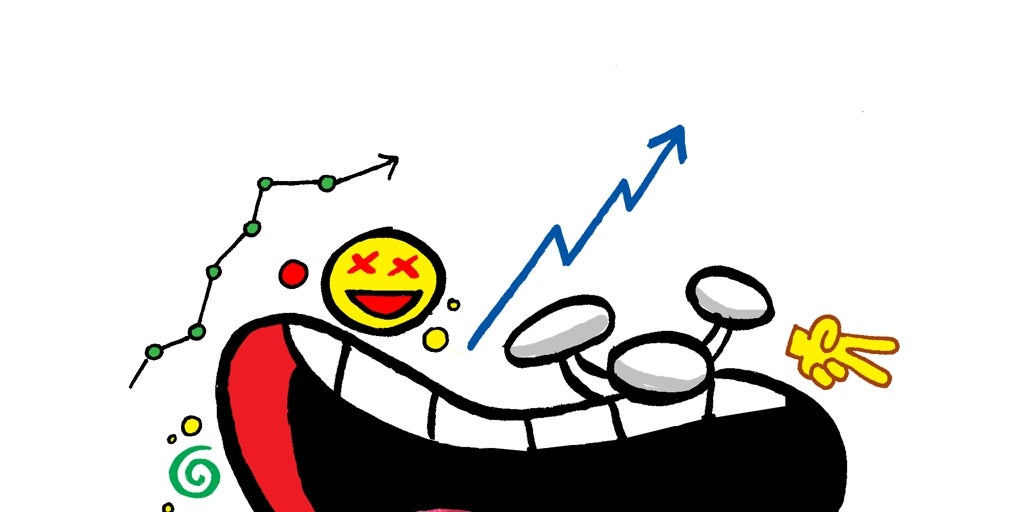 There is a revival of psychedelics under a new halo of respectability. The rules of the game have changed; laboratories, companies and Wall Street open their doors wide. The fascination puts aside the stigmas in the name of a mental health crisis, whose global spending will reach 15 billion in 2030, according to the World Economic Forum, and therefore requires increasingly effective tools. To do this, it has a therapeutic arsenal that seeks to hit the target of various diseases. In particular, against the great evil of the 21st century, the depression which is estimated to affect more than 300 million people on the planet, according to the WHO.
This psychedelic revolution seems, initially, an unconventional and countercultural path, which has 'Lucy in the Sky with Diamonds' (LSD) as its background soundtrack, but the truth is that prestigious names in medicine and centuries-old institutions endorse the attempt, and raise investments to stratospheric figures in record time. Johns Hopkins University and Imperial College London, among others, have new institutes in psychotropic research.
Meanwhile, companies and startups, driven by adrenaline, await the approval of psychedelic treatments and the patents that they would obtain with it. In short, and as the organizers of the next psychedelic conference in November in Fuerteventura affirm, "society is becoming psychedelic", and this trend will increase.
Eduard Vieta, scientific director of Cibersam and head of the psychiatry and psychology service at Hospital Clínic, explains that "there is a rediscovery of certain substances that have an effect on the brain capable of altering states of consciousness, but in specific doses they can improve some conditions. psychiatric Before, only the addictive potential or its risks were seen, something that can happen if they are not used in a controlled way, but rigorous scientific studies have already been carried out that demonstrate their potential.
Covid Factor
And in this race, the Covid-19 has served as a catalyst, which has revealed what Jason Camm, one of the most powerful men in Silicon Valley, already announced in Forbes: «Mental health is about to become the main burden of health of the world. A challenge assumed by substances such as ketamine, psilobacin (the magic mushroom molecule), MDMA (ecstasy), DMT (the main component of ayahuasca) or LSD when they are put to the test in various studies and clinical trials. It is considered that, in addition to against resistant depression, they could be useful against anorexia nervosa, drug addiction, post-traumatic stress, autism...
A broad and promising spectrum for startups in the psychedelic field, which obtained "236 million dollars between July 2021 and July 2022" in the US in different investment rounds, according to the Crunchbase platform, as detailed by Andrés López, director of the Institute Interdisciplinary Political Economy (IIEP) UBA-Conicet.José Carlos Bouso, doctor and scientific director of the ICEERS Foundation, a non-profit organization that tries to generate knowledge to change society's relationship with psychoactive plants, says that "investment is being made in the development of these medicines in the hope that they will be the new generation of drugsagainst the failure of classical psychoactive drugs».
The projects that the various companies have range from the development of psilobycin analogs, but without hallucinogenic effects, to the use of the metaverse by the startup Ei.Ventures, so that doctors can organize psychedelic therapy sessions in the virtual world.
The causes of this renewed attention on the psychedelic ecosystem, beyond the medical field, can be found in the young people of Silicon Valley who have been talking for a few years about the use of microdoses of psychedelic LSD or psilocybin as enhancers of creativity, despite the fact that there is no scientific evidence of it. And another focus of attraction has been Peter Thiel, creator of PayPal, who has invested millions in the British company Compass, which was the first to receive in 2018 the declaration of "innovative advance" by the US regulatory agency FDA on its studies with psilobycin for major depression. And the neuralgic points of this rebirth have been the United States and Canada.
highlighted line
Bouso states that the most interesting thing that is being done comes from the Multidisciplinary Association for Psychedelic Studies (MAPS), a non-profit organization and also a multi-million dollar empire with more than a hundred experts who have a clinical trial with MDMA for post-traumatic stress. The idea behind the companies interested in this medical field is that getting a patented psychedelic would give the company at least six years of exclusivity over the drug developed, and in the case of MAPS, it would bring in $750 million.
Another notable study for Bouso is with psilocybin for people with depression who are in terminal phases in the United States, "due to the hypothesis that the altered effects of consciousness that it generates produce a dissolution of the feeling of identity, and the person he faces the last moments with less anguish ». She further notes that ICEERS is studying ibogaine and its anti-addictive properties as a promising line of treatment for addiction.
This first level industry that is being generated does not touch Spain by far. Not in vain, and as Bouso recalls "our country leads the world consumption of anxiolytics and antidepressants." At the Hospital Clínic in Barcelona, ​​Vieta indicates that "many of the drugs that are in use today have been evaluated. And now the main source of trials is around these psychedelics, because when it was discovered that they have an ultra-fast action in depression, it generated a lot of interest. Since antidepressants take a long time to work, while these substances allow an improvement in 24 hours, and this is a big change.
Vieta mentions that the only substance that is approved in Europe, for now, is esketamine for resistant depression that is marketed in Germany, Italy and the United Kingdom. In Spain it is pending, and this is causing people to go to Andorra to private clinics, he points out. And despite the demonization of psychedelics, Vieta considers that "its double face is like that of alcohol, it is a disinfectant, but it is also a consumer substance." The scientific director of Cibersam also clarifies that despite the initial fear for these substances «the much-feared risks when you are under medical supervision are not very great unless there is indiscriminate consumption.
However, Rafael Maldonado, professor of Pharmacology at Pompeu Fabra University and an expert in the study of addictions, is skeptical about these substances and highlights the risk: "What we know as a psychotic crisis can occur, that is, the subject regardless of when has taken the substance can return to present pictures of withdrawal from reality, of psychosis. That does not mean that whoever is going to take it is going to have a psychotic effect, but it is not a discardable scenario. However, he highlights as positive that esketamine has been approved for use for a type of depression that has a high suicide rate, in which case the benefit outweighs the risk.
High cost
One obstacle in this race that Bouso highlights is, for example, "that Johnson & Johnson's nasal spray esketamine has been approved, but with doses that can cost around 500 euros." This raises the question of who can afford to access these treatments. And in this line, psychedelics are being incorporated into a wellness industry, which will reach 1.2 billion dollars in 2027, according to Global Industry Analysts. The clearest example is Field Trip Health, a firm that has raised 150 million to finance luxury ketamine clinics and an online psychedelic therapy platform. Compass also has a line of suites for the touristy craze of psychedelic retreats.
In spite of everything, and although analysts from HC Wainwright establish that the sales of the nine main psychedelic drug companies can reach 35,000 million dollars, it is also necessary to take into account, as the economist López points out, «that it is an incipient ecosystem . Sources estimate that in 2026 the market would reach 2.4 billion, but subject to the fact that some drugs that are currently in the testing phase obtain FDA approval. The business trip picks up pace, but beyond the debate on these treatments, Bouso points out that "the main problem is not the substances, but the conception of mental health."