A new mouth appears in the volcano of La Palma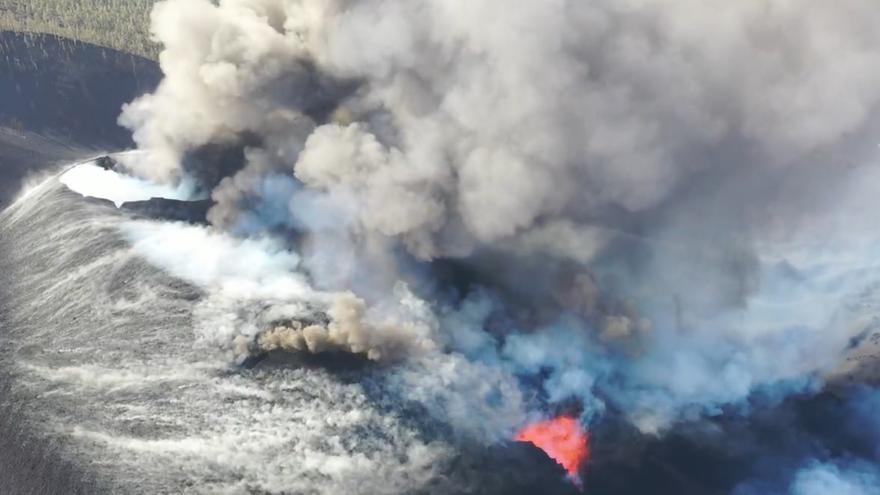 The Canary Islands Volcanological Institute (Involcan) has confirmed the opening of a new emission focus in the fracture generated by the eruption of the La Palma volcano and that is to be added to the two new mouths that emerged at dawn on Friday.
Involcan has shared a video with images of this new focus that have been captured by a drone at 10.30 am, where you can see how Liquid, solid (such as magma and pyroclasts) and also gaseous elements are already being emitted.
Scientists have already begun monitoring and surveillance work on this new eruptive mouth, and surveillance work on the new stream and the two new emission centers that emerged yesterday are continuing.