A new exhibition about Banksy arrives in Madrid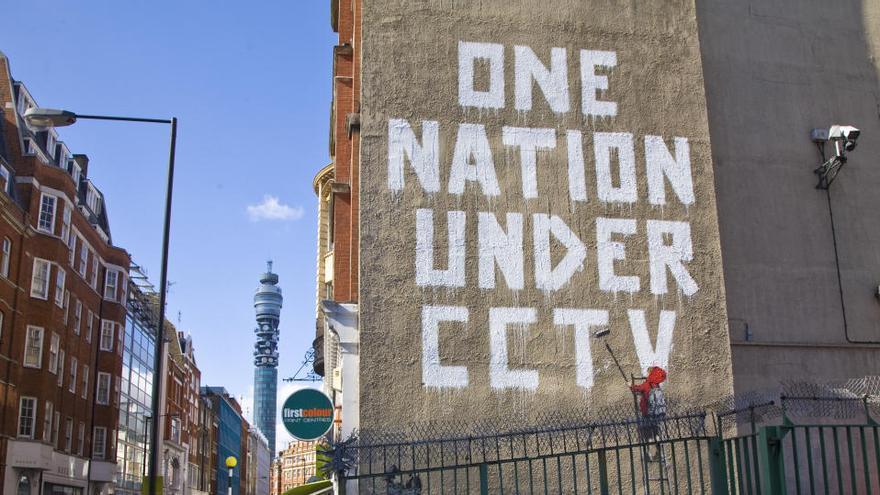 The Círculo de Bellas Artes de Madrid hosts "Banksy. The Street is a Canvas", a new exhibition by the well-known street artist with works that, for the most part, are exhibited for the first time in Madrid.
The sample, which lands on December 3, addresses the artistic universe of the creator from fifty works from private collections and made on different media. Madrid hosted a similar exhibition in 2018 that was very successful.
Visitors will be able to see a wide variety of works by the artist from oil and acrylic on canvas, to limited edition screenprints, or stencils on metal and concrete. There will also be sculptures, installations, videos and photographs, according to the organizers in a note.
Among the most recognized works in the exhibition is the original screenprint of "Girl with a balloon", similar to the one recently destroyed by the artist himself at an auction house in London.
The exhibition not authorized by the artist, as usual.
Banksy's work, whose authorship remains anonymous Despite numerous attempts to unmask him, she is marked by the complaint. His works, marked by a direct and ironic language, have appeared in streets around the world and reflect on issues such as poverty, social injustice, consumerism or the Brexit.
"Banksy is one of the most brilliant and important artists of our time. His work is a challenge to the system, a protest, an extremely well-built brand, a mystery and a disobedience to the law," says Alexander Nachkebiya, curator of the exhibition. -. We want to each visitor can figure out for himself who Banksy really is".
"Banksy. The Street is a Canvas" is a co-production of the Círculo de Bellas Artes de Madrid, IQ Art Management and Sold Out, responsible for the exhibition "Banksy. Genius or Vandal?"visited by more than 600,000 people in Moscow, Saint Petersburg and Madrid.