A new earthquake of 5 magnitude shakes La Palma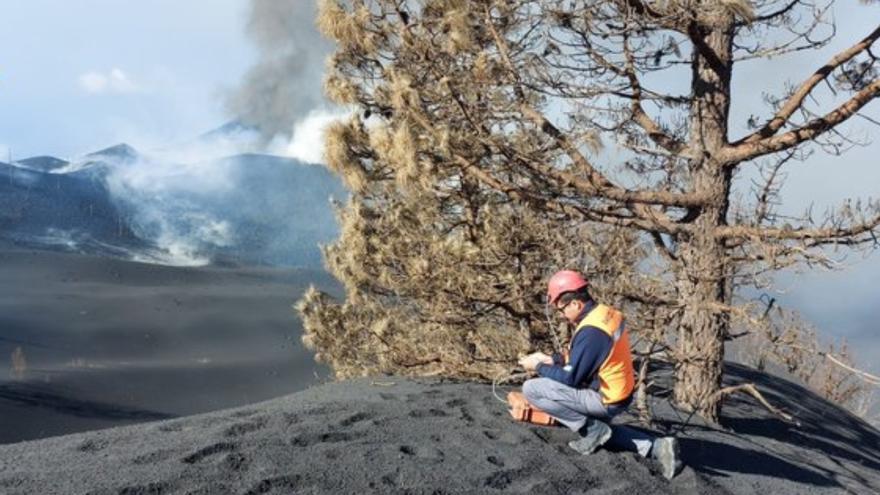 The 24-hour monitoring volcanic surveillance network of the National Geographic Institute (IGN) has re-registered on the island of La Palma an earthquake of magnitude 5.0 (mbLg) that has also been felt in La Gomera and Tenerife.
This event was located at 06.56 hours to the southwest of the municipality of Villa de Mazo, at a depth of 38 kilometers, and was felt with a maximum intensity of IV-V on the EMS scale in numerous population centers.
Specifically, this tremor was felt in Breña Alta, El Paso, Tijarafe, San Andrés y Sauces, Breña Baja, Villa de Mazo, Los Llanos de Aridane, Tazacorte, Santa Cruz de La Palma, Garafía, Puntagorda, Puntallana, Barlovento and Fuencaliente, on La Palma; La Guancha, Puerto de la Cruz, Los Realejos, Buenavista del Norte and Güímar, on Tenerife, and in San Sebastian de La Gomera.
Since the night, only six earthquakes have been registered on the island of La Palma and yesterday a total of 39 earthquakes were located, which confirms the decrease in seismic activity observed by scientists.
According to the daily report of the Department of Homeland Security (DSN), lava flows remain stable, with a continuous emission through the same channels as in previous days. Likewise, the expansion of the second lava delta continues. It is estimated that the area affected by lava reaches 1,009.43 hectares (ha).
Regarding air quality, the daily threshold has not been exceeded in any of the stations for the values ​​of sulfur dioxide (SO2) and only the El Paso station has registered a value above the alert threshold for a short period of time.
Regarding the particles smaller than 10 microns (PM10), an excess of the daily limit value was registered in the Llanos de Aridane, with an unfavorable index and with a rise during the day yesterday. Seismicity is maintained at depths greater than 20 kilometers, but in decreasing numbers.
Seismicity at intermediate depths remains low and no surface seismicity is recorded. Regarding the meteorological conditions, during the next few hours the favorable scenario for aeronautical operations will continue.