A new confinement would mean losses of 1.8 billion a week for Spanish companies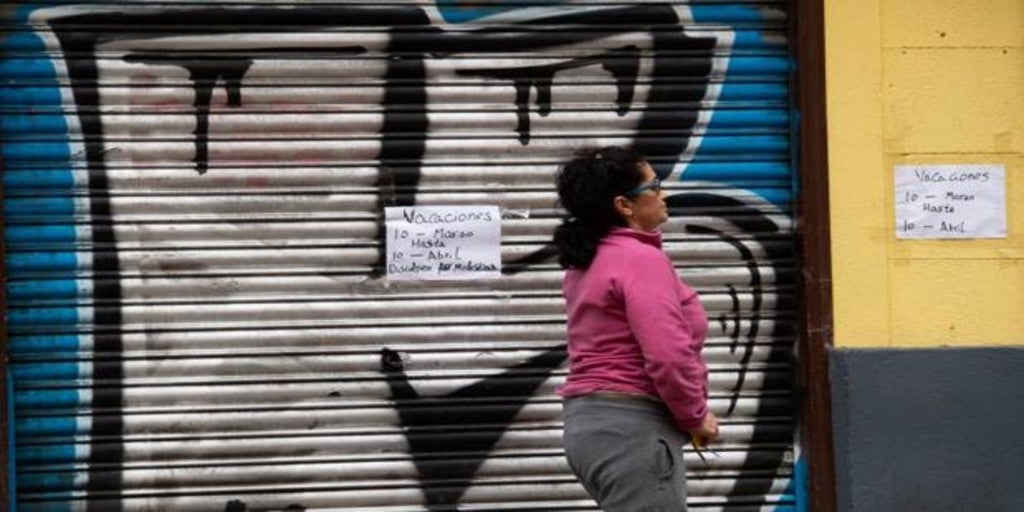 Updated:
save

Another strict confinement with the consequent stoppage of activity would lead to millions in losses for Spanish companies. The economic impact of freezing the economy to curb the third wave of the pandemic would amount to aun hole of 1,800 million euros per week, of which 1,100 million would correspond to small and medium-sized companies (SMEs), according to calculations by the Center for Economic Prediction (Ceprede) presented by the Spanish Confederation of Small and Medium Enterprises (Cepyme). "SMEs would absorb 60% of this drop, since the sectors that would suffer these losses to a greater extent are those in which small and medium-sized companies have a higher differential presence," he warned, the deputy general director of Ceprede warned. Julián Pérez, during the presentation of the report.
In this sense, the deputy general director of Ceprede warned that if we go back to a situation similar to that experienced during the first state of alarm, there would be an additional average deterioration of the turnover of 4.2% for companies compared to end of last year. As a result, if the average drop in billing at the end of last December was framed at 9.8%, with a hypothetical confinement the collapse would increase to 14%. The most affected companies, that would be left an additional 15 to 20%, would be those related to air transport, travel agencies, maritime transport or accommodation, among others related to tourism. However, companies have been adapting and surviving the restrictions and the drop in turnover would be less than that of last April, when it touched 30%.
In terms of employment, Pérez noted that some 750,000 workers are still in ERTE and predicted that the positions of those affected -with layoffs or employment regulation files- would rise by an additional 482,000 if a new confinement scenario arises, based on Ceprede's calculations. In other words, there would be an additional deterioration of just over four points in billing and three points in employment, up to a total impact of 9.4% on employment.
ICO loan forgiveness
For this reason, if it were necessary to resort to a new confinement due to the emergency of the health situation, from Cepyme they urge the Government to approve measures of direct aid and to share the "effort" undertaken by the business fabric. In this sense, the president of Cepyme, Gerardo Cuevas, insisted that help is needed. "We are at the limit, the current moment with more than 10 months in this situation is very serious. We need a solution, the Government cannot sit and wait for the vaccine to arrive. The SME cannot sit around waiting for the vaccine to pass and we are here to propose measures, "Cuevas underlined.
Among the measures considered as priorities for SMEs, Cuevas outlined another series of tools necessary to curb liquidity problems such as increase the amount of loans for SMEs by 20,000 million euros and grant direct aid to small and medium-sized enterprises for an amount similar to 20% of the loss of billing compared to 2019. Cuevas also insisted on the need to increase the deferrals to Social Security and the Treasury up to 24 months without additional guarantees, reduce the delay surcharge from 20% to 5 % and granting "tax holidays" in 2021 when the loss of turnover is 30% compared to 2020.
To tackle solvency problems, from Cepyme they propose the cancellation of ICO loans and their conversion into direct aid for SMEs, the contribution of public-private investment in mixed funds for SMEs or measures that promote the increase in business size from 50 workers. Aid for the digital transformation of companies was also claimed.