A neighbor from Vigo has to climb a 4-meter wall to access her house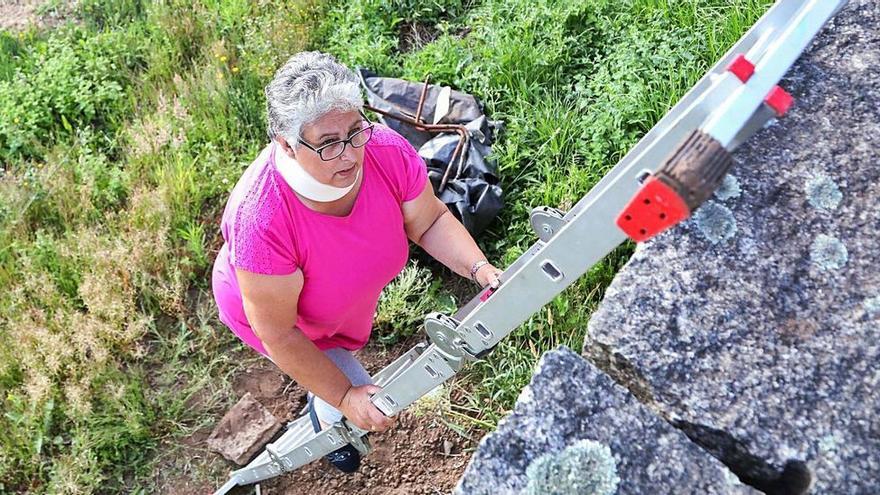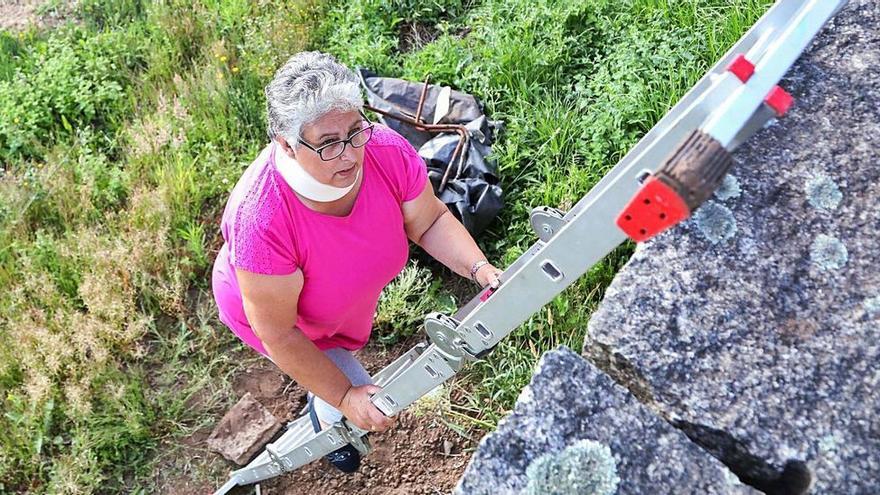 "The deadline was June 23, and since that day did not close me, I thought I would not do it anymore"Rosa explains that, to her surprise, one day she left the house and, when she returned, she no longer had a way to enter. "On Thursday I went to a funeral very close to me, which hurt, and when I came at six in the afternoon they had already closed the road with a net", laments this neighbor from Figueiró who, since then, has to use a ladder to jump the wall of four meters. And, to make matters worse, the 60-year-old woman suffered a traffic accident last Friday that affected her neck and back, so she has to wear a neck brace.
Impaired
But she is not the only one harmed. Rosa, who lives with her son, is also in charge of two dependents: her aunt and her mother, both over 90 years old, trapped in this house in the parish of Figueiró. "For any eventuality that might arise, an ambulance could not enter. What's more, one of the two older ladies has a social benefit for which three nurses come to change, clean and help. This help has had to be rejected because the girl cannot access and go up there ", denounces Rosa's lawyer, Juan Carlos Ferreiro, who describes this situation as" something outside logic and humanity ".
After years fighting In order to have decent access, the land consolidation department has finally agreed with it and approved the construction work for the entrance. Precisely the wall that now has to jump is the reason for the delay, since Medio Rural has argued for 15 years that Rosa built the stone wall to complicate the execution of the access. "It does not make any sense, the wall was built in 1998 and the land grouping was done in 2006," says the lawyer, warning that land consolidation has not yet set a date for the construction of the entrance. "We do not know how long he will have to endure having to climb into his home," says Ferreiro.
Rosa's despair is proportional to the exhaustion of years fighting with the administrations. He has even asked the Tomiño Council for help, but they have told him that "they can't do anything." "Please, I ask you to help me, whoever it is, to come and make a small provisional access", implores Rosa, emphasizing that "it is inhumane to have two elderly people held incommunicado."