A Navy officer of the oceanographic ship 'Hespérides' dies from Covid-19 in Negrín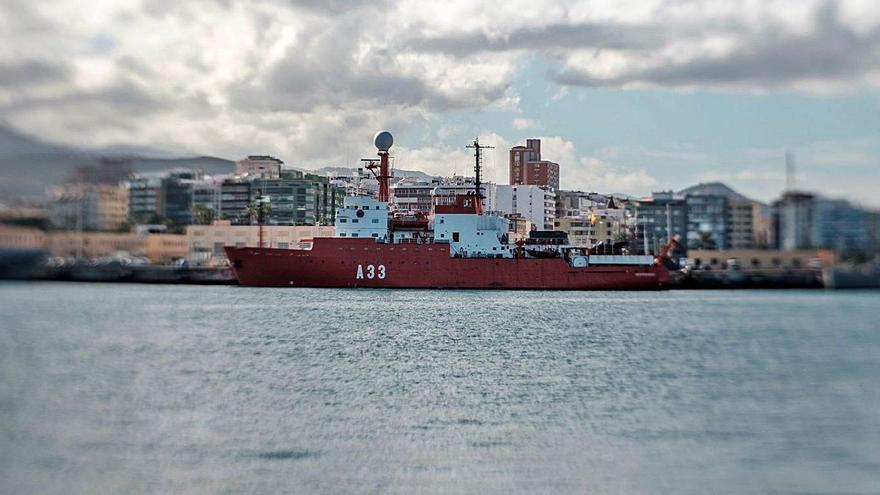 First Sergeant of the Navy Francisco Rodríguez Sánchez, from the crew of the Oceanographic Research Vessel 'Hespérides', he died this Saturday for Covid-19, after weeks admitted to the Hospital de Gran Canaria Doctor Negrín.
This has been reported by the Ministry of Defense through the official Twitter account, from where they have given their condolences to family and friends and have sent "all their love" to the Hespérides staff.
"Rest in Peace, First Sergeant of the Navy, Francisco Rodríguez Sánchez, who died today by Covid-19. Our sincere condolences to his family and friends, DEP," lamented the Department headed by Margarita Robles.
The oceanographic vessel Hespérides had to cancel its participation in the Antarctic campaign for a coronavirus outbreak that affected until the 60 percent of your endowment, despite the efforts made to turn the ship into 'Covid free space', with prior quarantine and PCR tests.
The Hespérides had planned to participate in the campaign that takes place every year in Antarctica and brings together the military and scientists. Given its particular characteristics, the Antarctic Polar Committee drew up a strict protocol to carry out its mission despite the pandemic.
Following these criteria, the entire crew of the ship, still ashore, carried out a PCR test and immediately afterwards underwent a quarantine period. After him, a new PCR test was carried out before boarding.
Despite these guarantees, the alarm went off only three days after leaving when a member of the crew presented symptoms compatible with the coronavirus. On January 3, the existence of a focus on board, with four infected.
The Hespérides then decided to head to Las Palmas for the treatment of the sick, isolation and surveillance of all those who had been in contact with them. At the port, an antigen test was also carried out on the entire crew, which revealed six new positive cases.
Shortly afterwards, a new PCR test was performed on all personnel and positives increased to 35, just over 60 percent of the endowment. Despite initial efforts to control the outbreak, the Ministry of Science and Innovation and the Navy finally decided to cancel their participation in the Antarctic campaign.
The ship remained in Las Palmas for a total of 24 days until the Defense Preventive Medicine Institute considered the outbreak over, when it left for Cartagena to prepare for other national campaigns that will take place in the coming months.