A mother from Teruel obtains maternal and paternal permission by being a single-parent family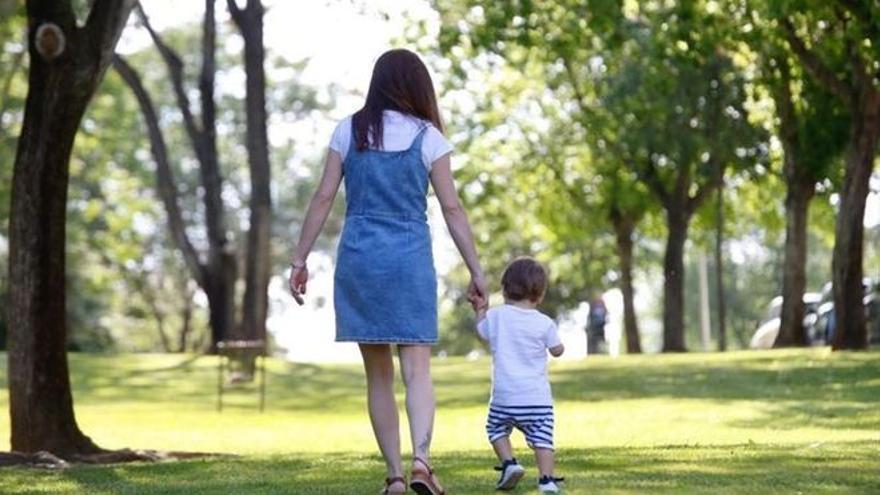 The Justice Aragonese, through the Teruel Social Court, has granted for the first time an additional ten weeks of leave for the birth and care of her child to a woman from the capital who is a mother in a single parent family. The court, after the lawsuit presented by the legal advice of UGT Aragón, recognizes in an unprecedented sentence in the community the right of single-parent families to receive, in addition to maternity leave (16 weeks), that of a second parent, which, in this case, is ten weeks.
The Teruel Social Court claims, according to UGT sources, "that Failure to recognize this right is against the interests of the minor and is discriminatory for him because he has less time for his care than that of minors born in families with two parents. "
The resolution, issued on October 6, she caught Marta "by surprise" and now she is "very happy" for "having won this little battle and to be able to help other women in Aragon, "she told this newspaper this Wednesday." I requested it the first time and they denied it, but I was encouraged to file the lawsuit when I saw favorable judgments in other communities such as the Basque Country or Valencia. I thought of my son that I was not going to have a similar care to someone who has two parents, and I considered that it was necessary to have this right, "he added.
Martha he had to join his job on September 14, because he had already used up his leave at that time maternity, breastfeeding and your vacation month. "My son is already going to daycare, because since I didn't know what was going to happen, I had to look for life in anticipation that I would not have more weeks. Now that they have granted me, my idea is to take the additional ten from December "he explained.
The lawsuit was filed by the UGT Aragón lawyer Verónica Gámez Gaidín and, after the ruling, the National Social Security Institute (INSS) is still within the time to appeal. "I don't think anything strange will happen. Given what has happened in other communities, where these mothers have also been right, I hope nothing changes. I am very happy because I know several girls in a similar situation and now they can also take advantage of this permit ", he pointed.
Favor conciliation
The woman from Teruel states that reconciliation is "more difficult" for single-parent families, so he believes that it is "of justice and equality" to have a permit as if there were two parents. "Being alone is more difficult to combine motherhood with work, it takes a greater effort and if you have weeks left it is not fair because the minor requires care ", he pointed.
In her case, she has been able to take advantage of a nursery on time, but she indicated that "economic availability is not the same" in all single-parent families. "Only one salary comes into the house and that must be taken into account in Social Security. Grandparents are always there, but not everyone can. I think all these circumstances must be taken into account to generalize this 26-week leave to all single mothers, "said Marta.