A "morruda" mother who threw worms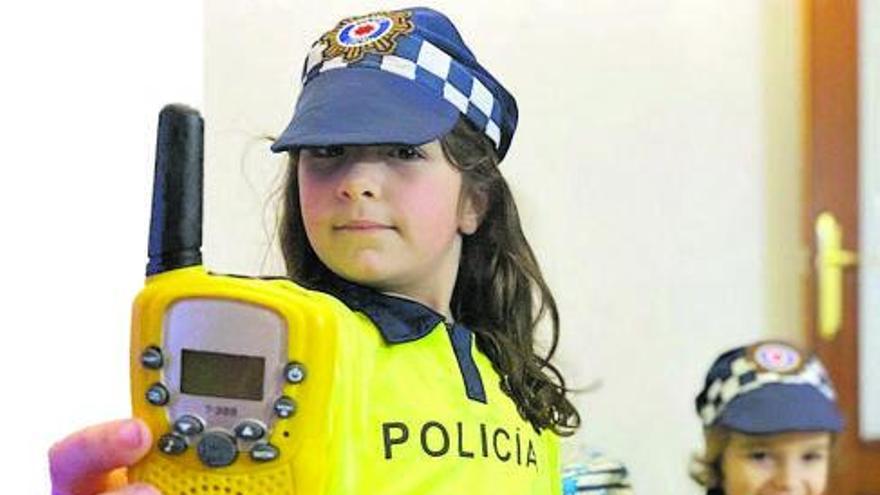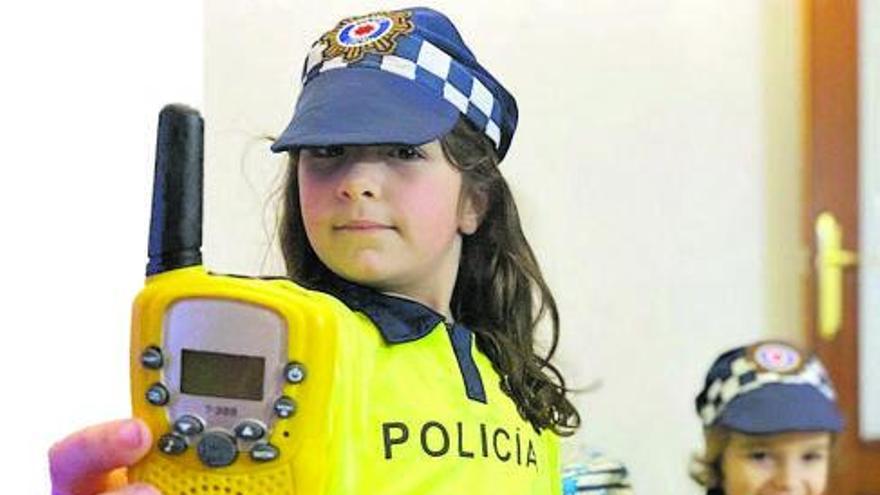 Selva has grown two inches since this nightmare began; Mikel, six. In these times in which uncertainty is measured in mathematical hypotheses and the evolution of the pandemic is extrapolated to graphs, the eleven centimeters in total numbers of my children attest that a year has passed with their twelve months and that life has continued, fortunately, in covid times. We can also make an equation of the past time based on the visits of the Pérez mouse home: two. Or count the days according to the number of videoconferences, with some glorious ones, such as the birthdays of Selva (6) and Mikel (3), which, saving distances, were a kind of 'Goya' gala in 'streaming' for the families. We could put numbers to a whole year of pandemic. For example, masks: since their use is compulsory, we have worn about 1,320, approximately, not counting Mikel, who pounds by age. Or number the times Vicen changed jobs in a pandemic: three. And even count the bubbles we've been in We are also in a position to put an infinity at the times we want to wake up from this dream of constant renunciation.
The last pre-school photo I have of Selva and Mikel is in a pastry shop. It was Sunday, and I was working. I escaped to give them a kiss before the city's seventh popular race for equality began, with more than six hundred people registered. The next 'screenshot' that I keep on the mobile phone, from March 12, is that of a notice from the school at that time in Selva: they warned of the closure of the center due to the positive of a student. Nothing was the same from then on. Ours was a confinement to use in an apartment of seventy square meters, although we do not buy rolls of toilet paper like that by boat soon. There were improvised costume parties at home, camping in the living room, afternoons of international cuisine and bread baking, applause from the window, dances on the terrace animated by the neighbor's 'techno', nights of nightmares and tears, mornings of homework online, shenanigans without hours and many hours of games so that confinement was not just a synonym for confinement. By the way, Vicen still has long hair after a year of pandemic. There were also days of concern about covid cases in our closest environment and many sleepless nights. But even with everything, and aware of the pain of others, we decided that laughter was allowed in our house. And so this blog began a year ago, a kind of relief in letters.
As for being full-time parents without stopping work was (and is) difficult, yes. I keep in the anecdote the moment in which I threw a packet of worms several meters, from one room to another, so that my children would stop screaming while doing a telephone interview. Or the number of messages that I responded to my bosses from inside a closet, my place in hiding. There are also for the memory the moments in which Selva or Mikel appeared as secondary characters of a movie in more than one videoconference, the times they decided to make works of art on paper with notes or the day that the older one sent a message from me. mobile to a doctor from the diary that was actually for her grandmother. It put "Te Kiero" (like that, with K), and it was so pichi, the aunt. The day Selva began to read, thanks to the lessons of her teacher, with the "large print" of this newspaper is also a summary of the pandemic.
For Selva and Mikel, I will not stop being the "morruda" who has spent the most time in front of a computer … But reality looks rough, what my grandfather would say. I prefer not to say anything about teleworking and daily menus: I don't know how many times the water came out of the pot due to forgetfulness or how many steaks I left as shoe soles for not paying attention to the stove. To combine the home office with online school activities, even less: you don't know what it's like to see Vicen dressed in a tutu to follow an online ballet class with Selva! Of work, children and sports in these times, better not even talk. In the middle of the pandemic, I bought a cardio machine, because all of this caught me on a diet. I resold it unworn. Of the pandemic 'outfit' … what are we going to say that is not already known! And that at home a maxim reigned: pajamas only to go to bed. As for social life, it was practically reduced to WhatsApp memes: we had to put lyrics to "Astronomia" by Vicentone (not mine) and Tony Igy.
With the summer we breathe a little calmer, I think like almost everyone. Selva and Mikel were able to go to "their" beach, to "my" beach, and to "our" San Esteban. We wanted to see light at the end of the tunnel. September came and back to school. Finally, yes! Mikel made his debut as a toddler and Selva advanced the year. From here, our applause more than deserved to those teachers who have made a course that began with a contingency plan easier. To this day they have not missed a day of class; What's more, Selva and Mikel have been to class more than any other year because, not to mention covid, they have not gotten sick. And I knock on wood. The b-side of that return to school is the daily washing of uniforms and backpacks at 60 degrees for their disinfection and, since clothes do not always dry, the difficulties are constant. The day to day is therefore still complicated. We leave home for work and little else. The last time we went to drink cider, we felt that this was not for us, because that is what children are, children, and I needed them to be statues that do not move, that do not touch, that they do not relate and breathe just enough.
Christmas was a dream if it weren't for the pandemic: on Christmas Eve we had eggs and white rice for dinner, blessed delicacy! On New Year's Eve more of the same, but we made cachopos (I have saved the scale since then) … The Kings visited us. Selva asked three things, one of them without hesitation: "Let the coronavirus pass now." The kids and we too miss the family on these special days. With the new year we wanted to believe that everything was going to be different, that the sun was going to come out amid so many rainbows. But Vicen and I once again felt like protagonists of Trapped in Time or Groundhog Day. To cheer ourselves up, we made our own the phrase of Phil Connors (Bill Murray) in that movie: "Anything different is good, but this could be really good."
Now it has been a year since this nightmare began, of which I keep almost a thousand photos made at home. We have tried to keep the best of twelve months of pandemic. We have discovered what it is like to be all four of us at home: if it weren't for the pandemic, we would hardly have tasted it. We have learned to coexist, we have discovered that the couscous leaves us scandalous and the bread even better. We have also become accustomed to children's 'graffiti' on the walls and now we believe that the hundreds of drawings that adorn the kitchen are much better than wallpaper. Likewise, we have stopped growling every time small earthquakes transform the hallway into a running track and the couches into trampolines. And we can say that we have become experts due to force majeure in the use of Houseparty, Zoom, Microsoft Team … Since March, life has passed through rectangles: those of the computer, those of the mobile, those of the sale. Our leisure outings are to the mountains or to the beach and we are always looking forward to 'four plus' after a couple of long perimeter closures.
We are hopeful that this will come to an end. Days ago, practicing video lessons, I asked Selva on camera how she was doing after twelve months: "Tired and bored," she confessed. Mikel sneaked into the interview: "Me too." To alleviate that boredom and until we cross the finish line, we will continue to celebrate everything that can be celebrated in this house, which is much more than that, it is an office, it is a refuge, it is a fear bunker, a hotel, a bar, a restaurant … of pandemic depending on the centimeters that the little ones grow: the families knew some almost babies and will be reunited with some children who have matured in a pandemic. We will leave cheese for the Pérez mouse again and we will continue to 'teletype' in the hope of defeating the virus and recovering the only countless of a year, the kisses and the encounters without hugs.