A more than consolidated relationship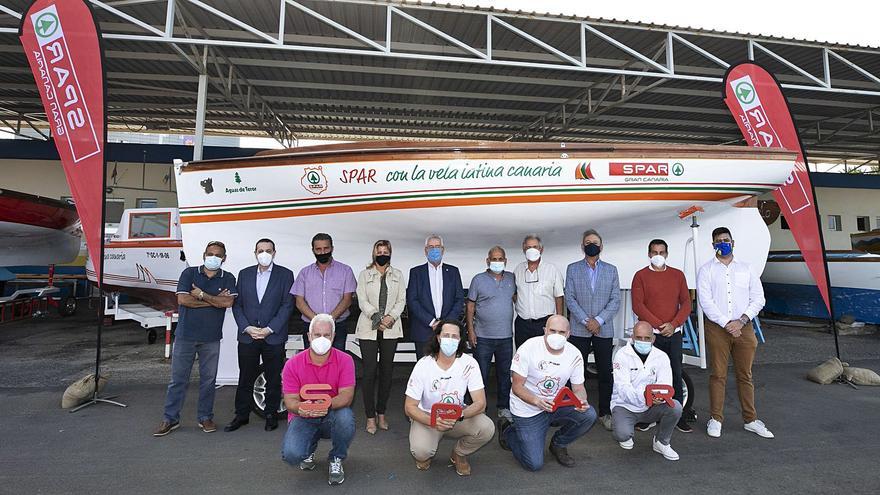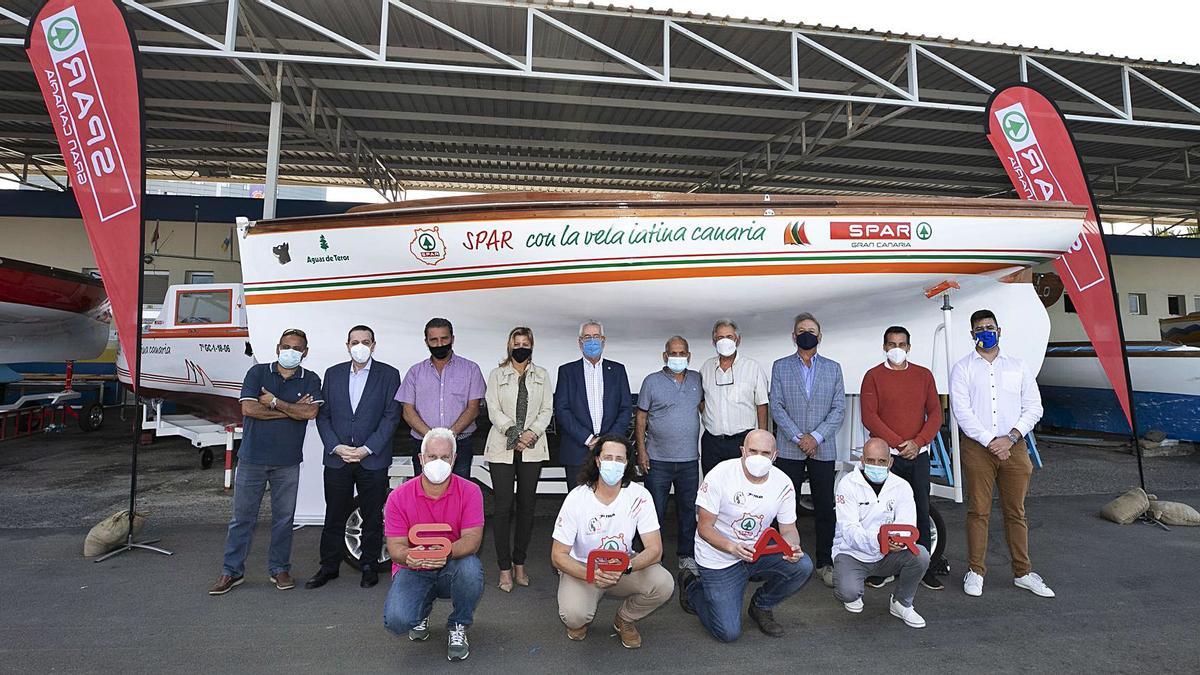 SPAR Gran Canaria and the Guerra del Río boat have renewed their alliance for the new Latin sailing season. The relationship between the Canarian supermarket chain and the club is now 18 years old, once again renewing their support for indigenous sport. The agreement was made official yesterday during a ceremony held at the facilities of the Sports Pier, in Las Palmas de Gran Canaria. It was attended by part of the crew, which was accompanied by Ángel Medina, José López and Dunia Pérez, president, vice president and general director of SPAR Gran Canaria, respectively. Also in attendance were Antonio Ruymán Pérez, manager of the Latin Sailing Federation.
The president of SPAR Guerra del Río, Paulino Quintana, recalled what he experienced in 2020, with an atypical season due to sanitary circumstances; this did not prevent the boat from participating in all organized events.
Likewise, Quintana detailed the news for the new campaign, introducing the new sports manager and renowned patron of Latin Sailing, Óliver Bravo de Laguna Panni, who will lead a crew made up of 16 veteran sailors and two young people who are starting in indigenous sport. Without a doubt, a team that will provide consolidated experience for this exciting season that will begin at the beginning of May.
For their part, the representatives of SPAR Gran Canaria were satisfied with the renewal of the sponsorship, which has allowed the acquisition of the new barge for the SPAR Guerra del Río. They also showed their pride in giving continuity to a historical link, dating from 2003, with a sport that is a symbol of Canarian society.
The whole family of the boat is looking forward to the new 2021 season, which will start on May 1 as long as the health situation allows it. In his plans, perform a good performance in the three traditional competitions of this vernacular sport: the Isla de Gran Canaria Cup, which will be made up of between three and four competitions; the La Caja de Canarias Foundation Tournament, which will have four rounds; and the Aguas de Teror Championship, with the boats divided into two groups and with a final playoff.