A microplastic 'soup' that surrounds the Islands is one kilometer thick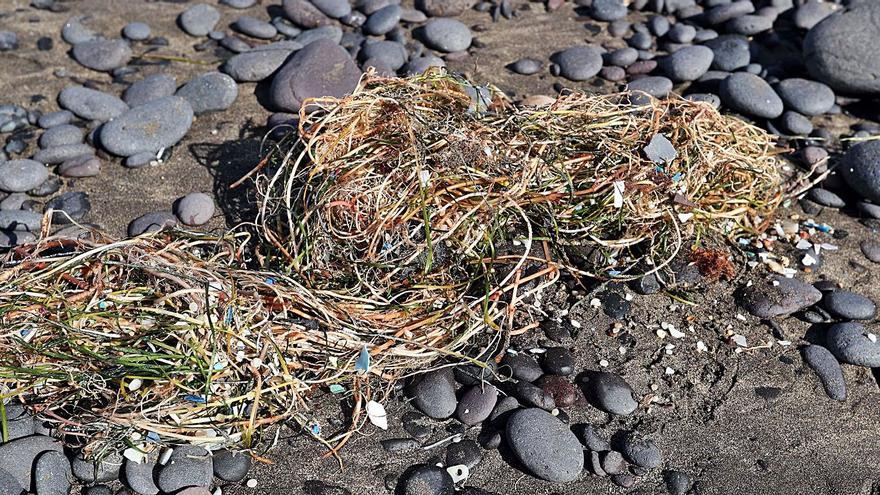 Tides that cover the beachfront in plastic, tons of garbage drifting away, fish that eat synthetic fibers … Scientific studies have been warning for years of the landfill that the oceans have become, but they may underestimate the size of all a plastic soup that, at least in the Canary Islands, is a kilometer thick. Six researchers from the University of Las Palmas de Gran Canaria (ULPGC) and the Spanish Institute of Oceanography published this month in the journal Science of the Total Environment a study on the presence of microplastics in the sea that has few precedents, because it is not limited to measure their concentration at the surface, on the coastline or the ocean floor, but shows to what extent they are present throughout the entire water column.
The study draws on data collected by four research cruises carried out between February and December 2019, in which 51 water samples were taken at different depths in five locations: one in the north of Gran Canaria, another between this island and Tenerife. and three to the south of Tenerife, La Gomera and El Hierro. And its most striking conclusion is that in those five points of the Atlantic the water is loaded with fragments of plastic and synthetic fibers to depths of more than a kilometer.
In the north of the Canary Islands, its distribution in the water column is almost uniform from the surface to about 400 meters, while in the locations to the south of the Islands the concentration of plastic and fibers is higher and reaches much lower.