A meteorological sensor that will travel to Mars is put to the test on Teide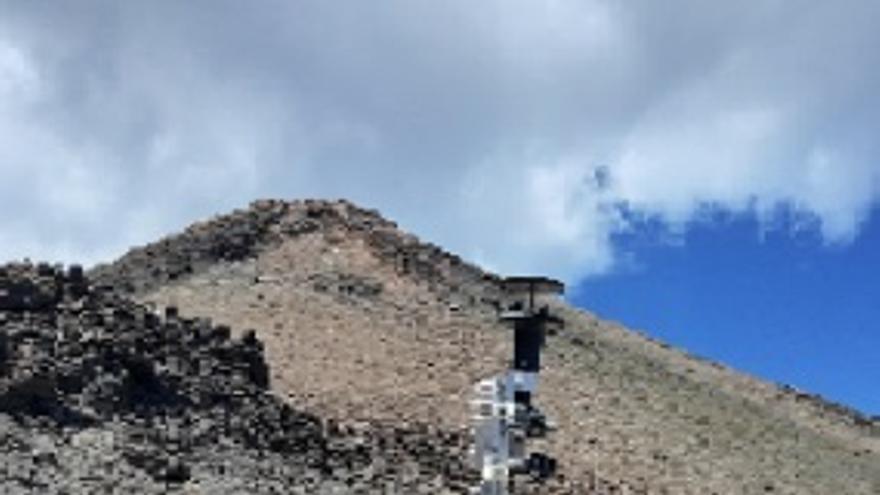 The MEDA weather sensor (Mars Environmental Dynamics Analyzer) is being checked and verified at the peak of Teide before its trip to Mars within the Mars 2020 mission, as reported by State Meteorological Agency (Aemet).
Scheduled to land on the surface of Mars in February 2021, the Mars 2020 mission began its journey in July 2020 with the launch from Cape Canaveral (Florida) of the Atlas V rocket with the Rover Perseverance on board. The main objectives of this mission are the search for past life signs, as well as the extraction of rock samples and Martian soil for their possible transport to Earth.
The Rover is equipped with seven different instruments specially designed to carry out unprecedented scientific experiments on the soil of the red planet. In particular, the MEDA instrument has been designed to perform meteorological measurements, including radiation, wind speed and direction, temperature and humidity, as well as to give an estimate of the amount and size of dust particles in the atmosphere of Mars.
This sensor has been designed by a group of scientists headed by two Spanish research centers: INTA (National Institute of Aerospace Technology) and CSIC (Higher Council for Scientific Research).
The MEDA sensor is being checked and verified on Teide as part of a twin experience on a Mars analog on Earth. This experience began in September 2020 with its installation in the La Fortaleza area, with the collaboration of scientists from the University of Alcalá, CSIC, IGN (National Geographic Institute) and Aemet, as well as with the support of National Parks and Volcano Teide .
The MEDA sensor will record various environmental variables in this new terrestrial location until November 2020, for later comparison with routine measurements taken by Aemet in nearby stations, such as measurements of direct, global and diffuse solar radiation, aerosol optical thickness and Angström exponent for the characterization of the atmospheric aerosols, as well as other meteorological parameters. This comparison will help to verify and understand atmospheric dynamics and the important information gathered by MEDA on the red planet.