A medal and 10 diplomas, a great result for Spanish athletics in Tokyo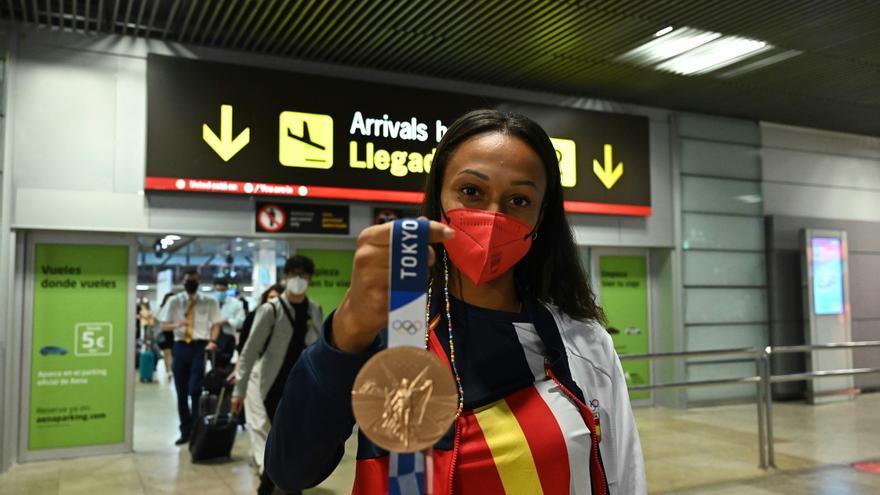 The bronze medal of Ana Peleteiro in triple jump, four fourth places, three fifths, three sixths and one eighth, 10 diplomas in total and 11 finalists (eight first) summarize a great performance of Spanish athletics in the Tokyo Olympics, embodied in the eleventh place in the points classification, with a total of 45.
By number of finalists, it is the second best Spanish vintage in history, only behind the twelve in Beijing 2008.
Spanish athletes achieved 20 personal marks in Tokyo, including the two successive Spanish records of Ana Peleteiro in the triple jump (14.77 14.87) and that of the 4×400 mixed relay (3: 13.29), two best U-23 records, and fifteen team members were among the twelve best in the world.
The best was Ana Peleteiro, the only Spanish medal, and four athletes remained at the gates of the podium, fourth: Eusebio Cáceres (length), Marc Tur (50 km walk), Alvaro Martin Y Maria Perez (20 km walk).
Fifth places went to Adrián Ben (800), Adel Mechaal (1,500) and Ayad Lamdassem (marathon).
In sixth place finished Asier Martínez (110 hurdles), Diego García Carrera (20 km walk); in the eighth, Mohamed Katir (5,000); in the ninth Marta Pérez (1,500) and Jorge Ureña (decathlon); tenths were Javier Cienfuegos (hammer) and the mixed 4×400 elevo.
The Tokyo Games threw, in general, the following statistics: 3 world records, 12 Olympic, 28 continental and 151 national.
A total of 83 countries had athletes in finals43 of them achieved a medal and 23 a gold medal.