A match that smells like a playoff for UD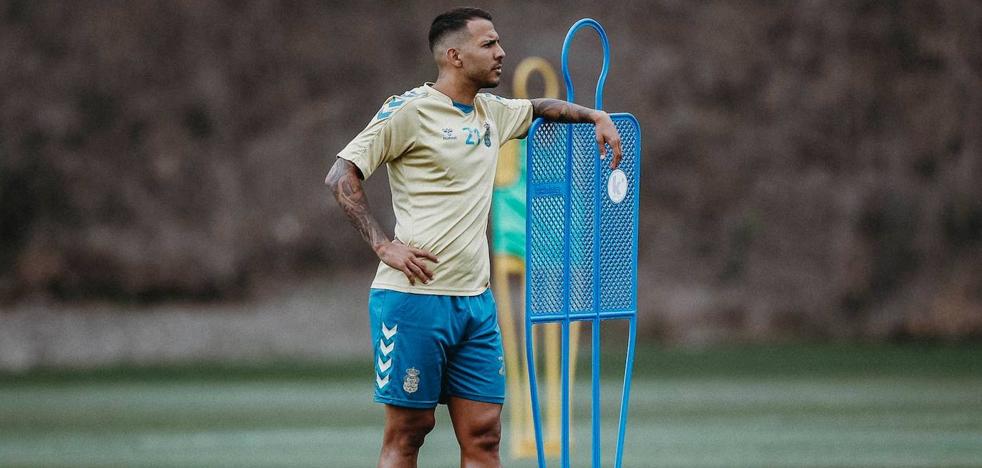 soccer
UD Las Palmas plays this Sunday, against AD Alcorcón, one of the most important games in recent years. In Santo Domingo, at 1:00 p.m., it will have the support of more than 700 yellow followers
In the boots of Jonathan Viera, in the hands of Álvaro Valles, in the head of García Pimienta, in the weight of the shield, of history.
UD Las Palmas is facing one of its most crucial events in recent years. As a rival, the already relegated to the First RFEF, AD Alcorcón, a team that plays for pride in its stadium in Santo Domingo, a cursed field for the Gran Canarians.
In eight previous visits, UD have never won. Statistics are there to break. Without a doubt, it is the best time to undo the spell, this where one of the places that give the option to play in the promotion playoffs is put into play.
Las Palmas will be at home, because the response of the fans to travel to Madrid has been spectacular and exemplary. Forecasts estimate that about
700 fans will populate the seats for the visiting fans.
In sports, the Barcelona coach García Pimienta is forced to make changes in the rearguard. Saúl Coco is out due to injury, while full-backs Álvaro Lemos and Sergi Cardona are suspended. Benito seems safe on the left side.
On the right wing is where there are many doubts. Pepper ponders debuting
David Vincent, a young side from the subsidiary who has been asking for a step, instead of putting Ale Díez, unprecedented with the Catalan. The good news is the return to the midfield of the Franco-Congolese Mfulu.
At this point in the League, everything is hidden, but Las Palmas should only be concerned that their form continues to rise.
Eight games undefeated, of which six have been victories.
Their rival is the worst home team in the League, but they have just won a game with authority at La Romareda de Zaragoza (0-3). In the locker room they know that it will not be an easy game and that no opponent should be underestimated. The first thing is to add the three points and then pray that Girona, Real Oviedo and Ponferradina have a bad afternoon in their commitments.
García Pimienta has known how to manage every moment since he came to the bench with criteria and good decisions. It is true that the team has been sustaining with the magic of
the passes and goals of Jonathan Viera, and with the saves of Álvaro Valles, but the block in general assumes the leading role when it corresponds to it.
The transistors will be protagonists one more day in each soccer field. In Santo Domingo Las Palmas plays, and only victory is worth it. That would lead him to fight a decisive duel against the Carbayón team, within seven days, in a match that he has been waiting for 24 years.