A married couple is urgently looking for a marrow donor for their child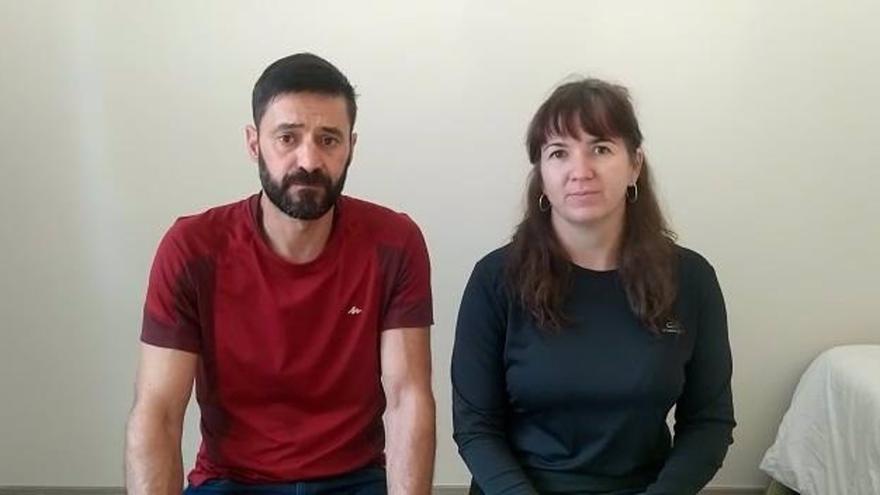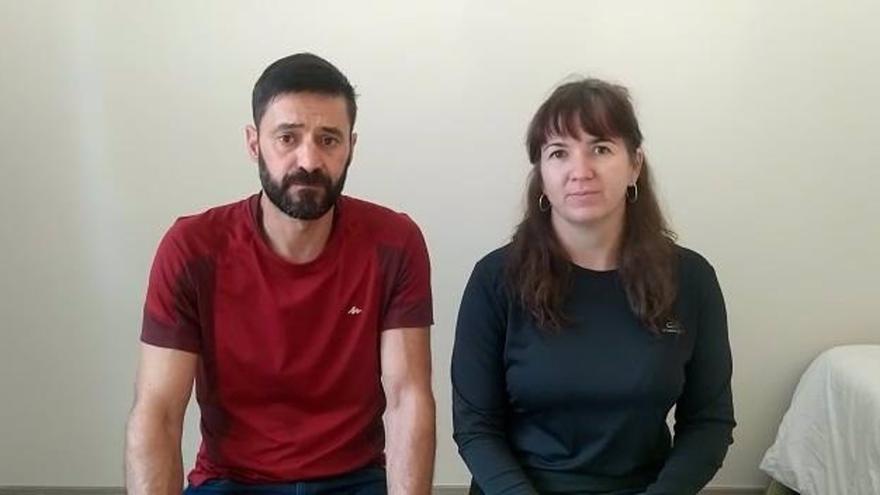 Marco is a boy from Jaca who, at the age of 3, suffers a leukemia Acute lymphoblastic type b and his salvation is to get a bone marrow transplant, which is the only donation that can be made in life and in which the cells are 100% regenerated. Their parents Felipe and Charo are turning to the media of all Spain, so that the number of potential marrow donors increases and among them is the person who can save the life of your child.
Resident in Jaca, they received the diagnosis of Marco's disease when he was still a babyand. Since then, and as they are telling in different media, his life changed, and had to move to Saragossa to follow a very harsh treatment of almost two years. Two weeks after finishing the maintenance phase and leaving chemotherapy behind, little Marco has relapsed. He is currently admitted to the Maternal and Child Hospital in the Aragonese capital and they have started chemo again. "Our son has no defenses to fight disease, which makes him remain isolated from his environment and in hospital for a long time," explains Charo, the child's mother in a video released by Europa Press.
When he was a baby, Marco was diagnosed with a leukemia acute lymphoblastic. He is currently admitted to the Zaragoza hospital, since after two years of treatment, "when it was about to end, he has suffered a relapse, that is, the cancer has returned", says Felipe, the boy's father and agent of the Rescue Group in Montaña de la Civil Guard from Huesca. "Marco has received chemotherapy again and his life depends on a bone marrow donor," continues his mother. Marco's parents remember that the marrow donation process "is very simple" and that "with a small blood test" anyone over eighteen and under forty -except for pregnant women- can become part of the donor bank, einstan to head to the Josep Carreras Foundation for more information. "For Marco and for many more like Marco who are waiting for a donor, we ask that you please go and donate. A puncture, a life ", they conclude.
The boy's relapse has been painful for his entire family. He had been before Christmas in the town of Fuente del Mestre (Badajoz). "It was like a blow, since on the bridge of the Immaculate, in December, Marco was here in the town and he was biin. Then came the relapse, which has left us all dismayed, we are moving heaven and earth to get a donor, "says his family from Extremadura.
Currently Marco, according to family information, is the only child in Aragon who is waiting for a bone marrow transplant. According to the José Carreras Foundation, each year 6,400 people are diagnosed with leukemia in Spain. Many will need a bone marrow transplant to overcome the disease. 3 out of 4 patients will not have a compatible family member.
Bone marrow transplantation is the only hope for many with leukemia and other blood diseases. It consists of replacing the diseased cells of the patient with healthy cells from a donor. How are donor stem cells obtained? It can be done with peripheral blood from which stem cells are obtained or by extracting medullary blood from the iliac crests. Only in 20% of cases is it done in the latter way.