A man who threw Molotov cocktails at several cars in Murcia goes to prison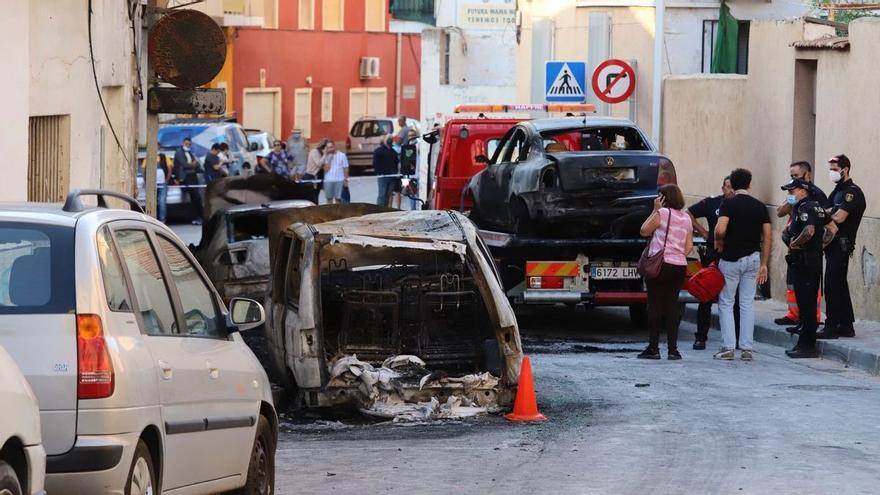 The head of the Court of First Instance and Instruction number 1 of Molina, acting as a guard, has ordered this Thursday the admission to prison for him arrested for setting fire to several cars in the street, apparently using Molotov cocktails, and firing a shotgun at the Police in this municipality. The suspect is being investigated for crimes of arson, attempted murder, attack and possession of explosives.
The events took place around six in the morning, on the Gran Vía of the municipality. Firefighters were mobilized to the site, to put out the flames of half a dozen cars, and local and national police officers, as well as ambulances to attend to the victims. Two of the injured were in a house, asleep, and had to be rescued by firefighters. One of the injured has burns to 40 percent of the body.
One of the injured was the suspect. A 52-year-old man, who was transferred to Morales Meseguer, with smoke inhalation, according to emergency sources. The most seriously injured, with 40% of the body burned, was the father of the alleged perpetrator of the events, who was admitted to the Virgen de la Arrixaca Hospital. The detainee is a relative of all those affected.