A man from Tenerife who became a UD hero at the Heliodoro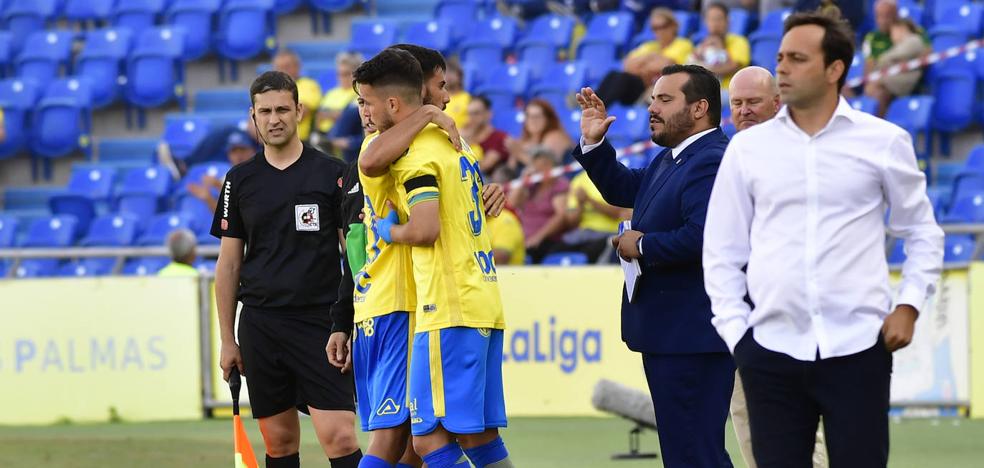 football
Since his debut in 2019, Kirian has not stopped growing until reaching 100 official matches with the milestone of scoring a goal that was worth winning at the Heliodoro after more than twenty years of drought
After the Tenerife
Kirian Rodriguez announced that he has cancer, it is recorded that the player's time with the UD is
pure overcoming. Since
will debut with Pepe Mel in the penultimate day of the league
2018/19 season against Almería replacing Fabio in the 79th minute,
Kirian was a growing playeracquiring knowledge alongside players with experience in the category, and demonstrating their talent, delighting the yellow fans with their good touch on the ball.
In the 2019/20 season, the Tenerife native played 28 games, in the following he played 35 games, and in 2021/22 another 35 games between League and Cup.
Reaching 100 official matches with UD Las Palmas in the Second Division.
in constant progression

Until last year, it was a
fixed on Pepper schemes, a player who has been consolidating in the team and who has been demonstrating his versatility until he took over the center of the yellow field. Kirian began as a ball boy at the Heliodoro Rodríguez López, passing through the CD Tenerife academy, until he reached the
Yellow House in the summer of the year 2017 from the hand of Tonono.
He shone standing out in the first subsidiary of UDwhich served as the impetus to access the first team, and debut in 2019, with Pepe Mel as coach.
In addition, the player from Tenerife is recent history at UD Las Palmas
becoming the hero of the Heliodorus on January 2, 2022after scoring the winning goal for the yellows (0-1) after 20 years without being victorious in Tenerife.